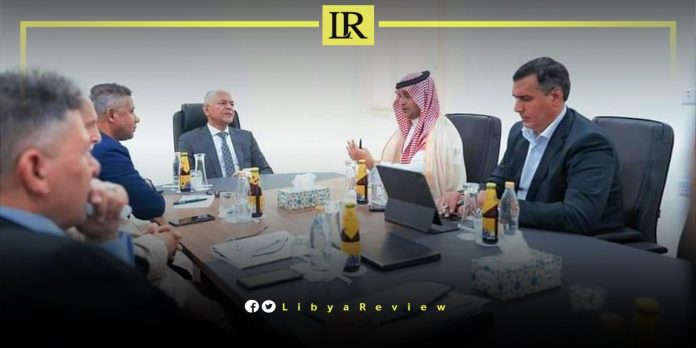 Ali Al-Saeidi, Libya's Minister of Investment explored the possibility of establishing a fully integrated veterinary medical factory, equipped with the latest technologies and modern medical equipment. This was in addition to setting up a modern veterinary hospital in partnership with the Kingdom of Saudi Arabia.
This discussion occurred during a meeting on Tuesday with the General Manager of Saudi Triaq Medical Company, which specialises in the production of IV solutions, vaccines, and human and veterinary medicines, Khaled bin Muhiya Al-Muhiya, and Saudi investor, Ibrahim bin Dallah.
The meeting, which was held in Benghazi, laid the foundational plan for the actual commencement of the veterinary factory and hospital. It involved the exchange of ideas, and outlining the project's main framework, in consultation with a specialised team from the Ministry of Investment and the Saudi team.
The Ministry of Investment emphasised that it is fully prepared to provide assistance, and contribute all its capabilities to facilitate such projects amid increasing local demand for their products. This aligns with the Libyan government's direction, led by Osama Hammad, to ease the business and industrial investment climate, to attract local and foreign investments.