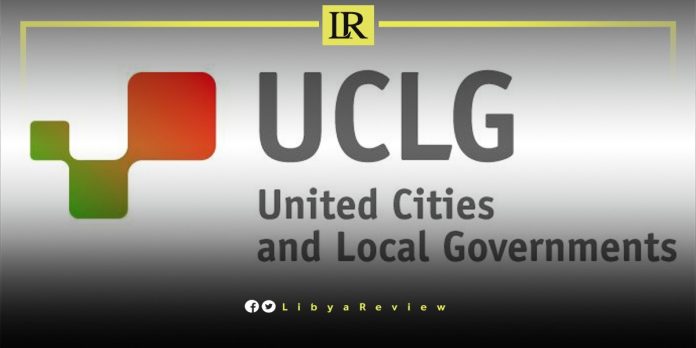 The United Towns Agency (UTA), a subsidiary of the United Nations (UN), has embarked on significant efforts to strengthen ties between Libya and Nigeria, as well as other African nations. In a recent press conference held in Nigeria's capital, Abuja, the Agency's Secretary-General, Tunisian Aya Al-Seif, elaborated on these initiatives.
Al-Seif highlighted the visit of a Libyan delegation to Nigeria earlier in the week, led by Issa Abdul Majid, Heaf of the Tubu Congress. The visit aimed to foster mutual understanding and bilateral discussions, not only between Libya and Nigeria but also involving the Nigerian diaspora.
During the press conference, which was closely followed and translated by the newspaper Al-Marsad, Al-Seif stressed the importance of reciprocal visits. These visits between Nigerian and Libyan delegations are seen as a crucial step in seeing issues firsthand and conducting bilateral talks.
Additionally, Abu Bakr Jimoh, a board member of the UTA, shared his perspective on the matter. He emphasised the UTA's commitment to addressing the troubling trend of youth leaving Nigeria via illegal routes through Libya to cross the Mediterranean Sea.
This recent push by the UTA represents a significant step towards enhancing diplomatic and economic relationships within Africa. It reflects the UN's ongoing efforts to promote peace, stability, and development across the continent.
UTA's actions are particularly crucial in mitigating unwanted migration and fostering stronger ties among African nations. The collaboration between Nigeria and Libya, facilitated by UTA, could serve as a model for other African countries to enhance their bilateral relations and address common challenges collectively.
UTA promotes cooperation and stronger ties among cities globally. Its efforts are crucial in regions like Africa, where enhancing diplomatic and economic relations is key to stability and development. Their work often focuses on mitigating issues like unwanted migration and fostering inter-nation collaboration.