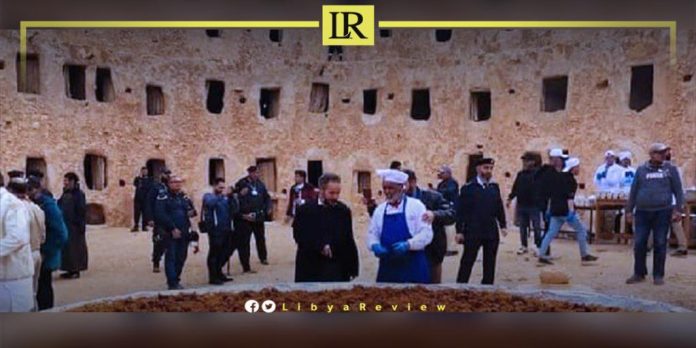 Libya has officially joined the United Nations Educational, Scientific and Cultural Organisation (UNESCO) Convention for the Safeguarding of the Intangible Cultural Heritage. This significant step was taken during the 42nd session of the UNESCO General Conference, which started on November 7th and will continue until November 22nd. The Libyan delegation, led by the Minister of Education, Musa Al-Maqrif, from the Government of National Unity (GNU), participated in the event.
During the session, Minister Al-Maqrif presented the ratification document for the convention alongside eight other countries. The decision to ratify the convention follows its approval by the Libyan House of Representatives (HoR) through Decision No. 9 of 2022. Subsequently, the Ministry of Foreign Affairs and International Cooperation of the GNU adopted the convention.
The Ministry of Culture and Knowledge Development of the GNU stated that Libya's accession to the convention is the culmination of the Ministry's efforts over the past years. Minister Mabrouka Togi formed a specialised committee to prepare a memorandum for ratification by the Libyan legislative authority.
Joining the UNESCO Convention represents Libya's commitment to preserving its cultural identity and heritage. According to the Libyan News Agency, the convention focuses on intangible cultural heritage, including practices, representations, expressions, knowledge, skills, instruments, objects, artifacts, and cultural spaces associated with these elements. These are recognised by communities and groups as part of their cultural heritage.
The convention requires member states to ensure that this intangible cultural heritage, passed down from generation to generation, is continuously recreated by communities and groups in response to their environment, interaction with nature, and history. This process contributes to a sense of identity and continuity, thereby promoting respect for cultural diversity and human creativity.
Under the terms of the convention, intangible cultural heritage encompasses oral traditions and expressions, including language as a vehicle of intangible cultural heritage, performing arts, social practices, rituals, festive events, and traditional craftsmanship.
With Libya's accession to the UNESCO Convention, the country reaffirms its dedication to showcasing and preserving its rich cultural heritage on an international stage.