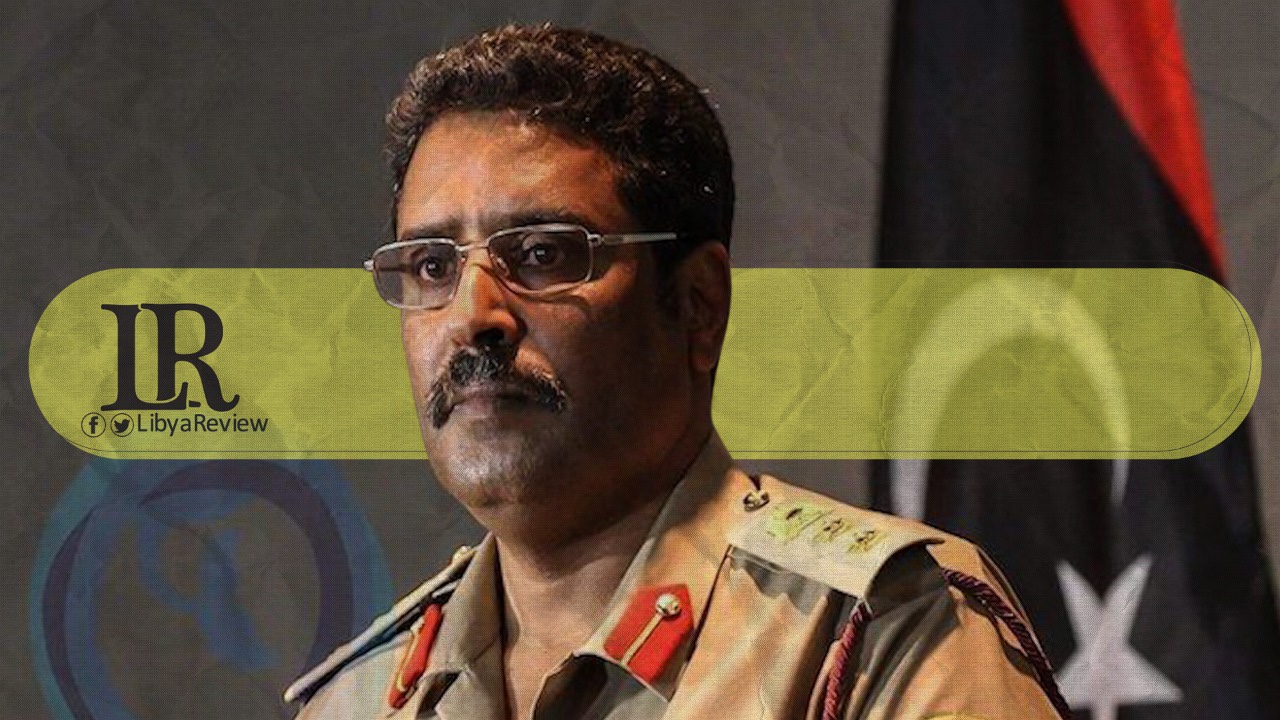 On Thursday, the Spokesman of the Libyan National Army (LNA), Major General Ahmed Al-Mismari, said that maintaining the state's security and safety is the responsibility of all, especially in light of the critical stage the country is currently in.
In a press conference, Al-Mismari called on all Libyan citizens to report any violations to the concerned bodies to take all necessary measures.
He added that the LNA Commander-in-Chief, Field Marshal Khalifa Haftar, held a meeting yesterday with the Joint Security Room to follow up the situation in the Greater Benghazi Area. He stressed the importance of supporting all security and military institutions to establish safety, security, and fight all outlaws and criminal groups.
On the situation in Sirte, Al-Mismari reassured the people of the city, confirming that the General Command is working to resolve their legitimate demands. He indicated that Haftar directed the General Command's Supply Authority to coordinate with the commander of the Greater Sirte Operations Room, Major General Ahmed Salem Al-Dorsi, to resolve all obstacles facing the municipality's residents.
Regarding the situation in the country's south, he announced that units in the Sebha Military Zone have foiled an attack by subversive elements, regained control of the situation, and expelled the attackers out of the city.
Al-Mismari claimed that these groups had received their orders directly from Turkish intelligence. He added that Ankara was leading operations in support of the Muslim Brotherhood and extremist groups in the area to destabilize the security and stability of the country.
The spokesman noted that the Sebha region is in a state of high alert, following clashes with mercenaries belonging to the Tripoli-based Government of National Accord (GNA).
He stressed that LNA forces were "vigilant against any attempt by armed groups and mercenaries to control Libyan lands," thus underlining the importance of joining hands to secure the country's independence.
The LNA spokesperson called on all Libyans to unite forces to thwart all conspiracies being plotted against them and to protect the state against any external occupation.