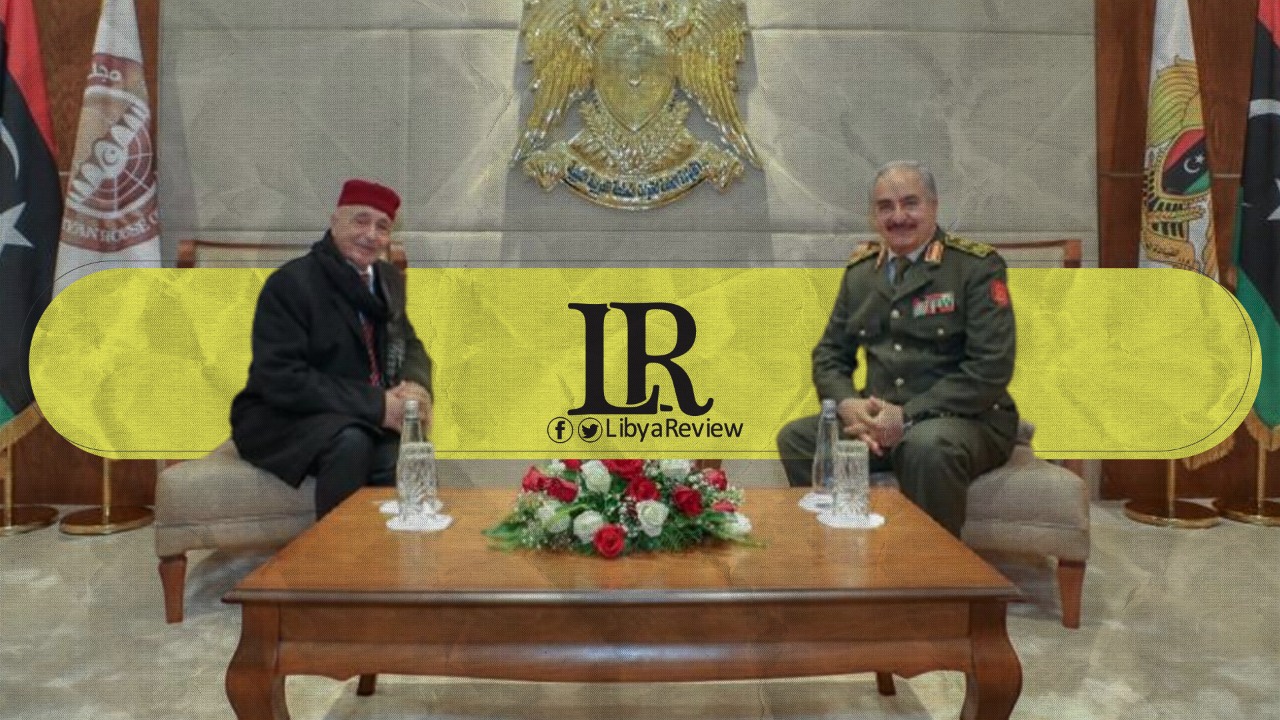 On Sunday, a source told 218 TV news channel that the Commander-in-Chief of the Libyan National Army (LNA), Field Marshal Khalifa Haftar is set to hold a meeting with the Speaker of the Libyan Parliament, Ageela Saleh on Tuesday.
The meeting comes a week after the Libyan Political Dialogue Forum (LPDF) members agreed on the mechanism for selecting the country's new executive authority. This would take over the transitional period until national elections are held in December 2021
In September, Haftar and Saleh met in Cairo with Egyptian President, Abdel-Fatah El-Sisi. They discussed the latest developments in the Libyan crisis, and ways to support a political solution to end the conflict.
Both officials emphasized that any initiative to solve the crisis has to include, "the removal of Turkish-backed mercenaries and militias."
At the end of 2020, Saleh renewed the Parliament's commitment to the outcomes of the Berlin Conference, and the Cairo Declaration. He described his own political initiative as, "a realistic and practical solution to the crisis in Libya".
Libya has been divided between two rival authorities since 2014. The eastern-based Libyan Parliament, supported by the LNA, and the Tripoli-based Government of National Accord (GNA) led by Fayez Al-Sarraj.