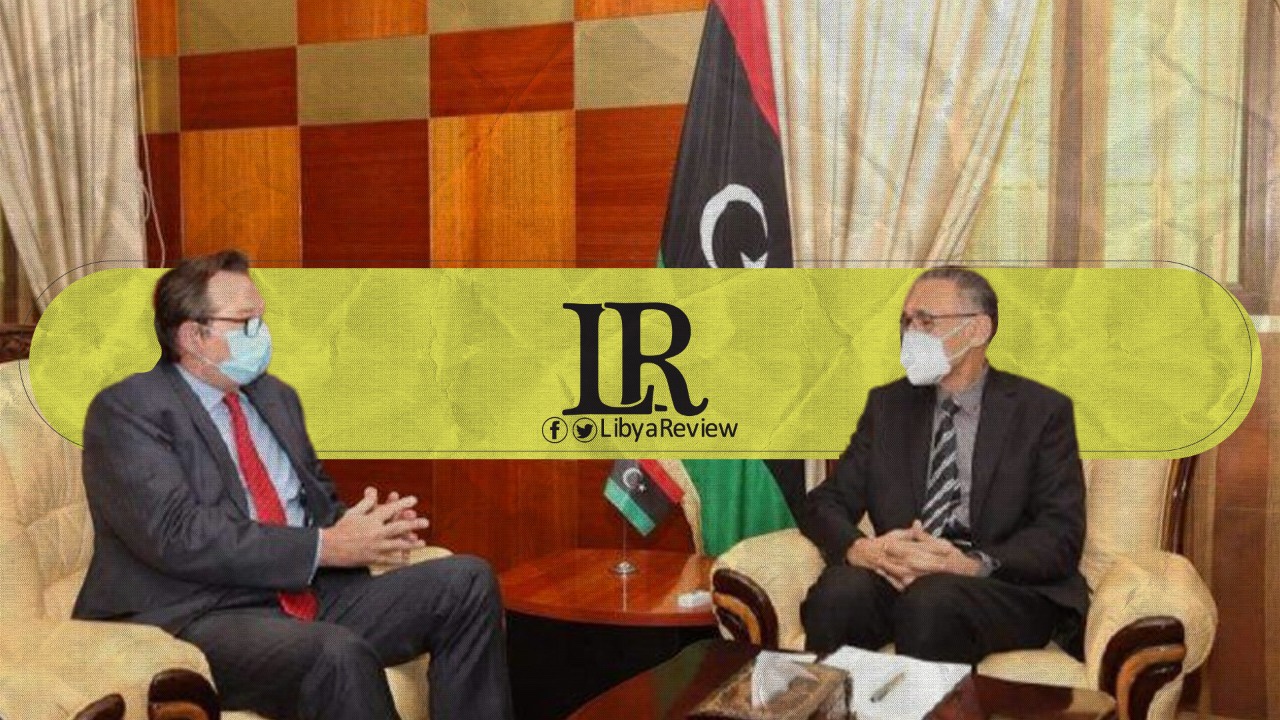 On Tuesday, Libyan Minister of Economy and Trade Mohamed Al-Hawaij met with British Ambassador to Libya, Nicholas Hopton in Tripoli, where they discussed ways to enhance joint trade and economic cooperation.
The Ministry said in a statement that the talks touched on the UK's contribution to economic reforms programs, and ways of benefiting from the experiences of the British side in establishing free zones and developing the work of Libyan banks.
"The two sides also discussed the possibility of reviewing and amending the agreements signed between the two countries, especially in the field of economy, trade, and investment," the statement added.
The two parties emphasized the call to open direct channels of communication between British and Libyan companies. As well as the importance of activating the role of the joint Libyan British Business Owners Council (LBBC).
Al-Hawaij stressed the need for the return of British companies that were working on a number of development projects in Libya, and the resumption of their work.
The meeting was attended by the Director of the Department of International and Technical Cooperation, Head of the International Cooperation Department at the Ministry, and the Economic Adviser of the British Embassy.