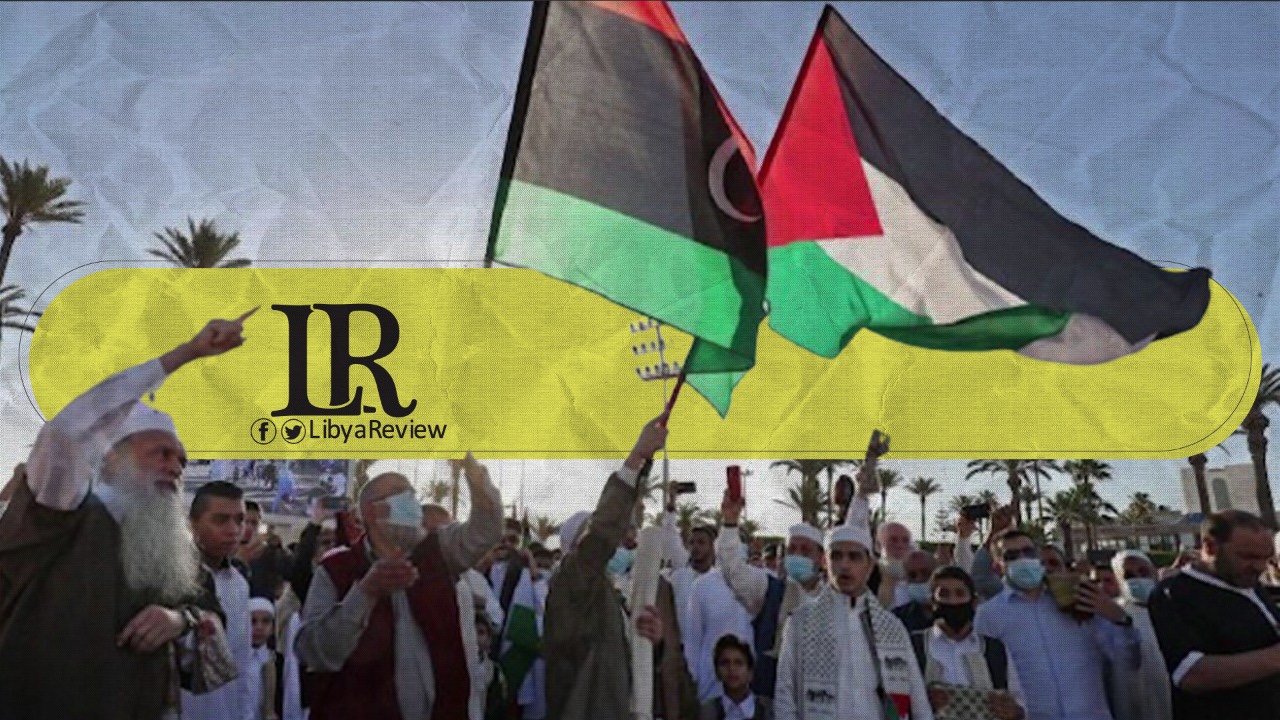 On Friday, Libyans went out for the third consecutive day in demonstrations in support of the Palestinian people. They protested the continued Israeli aggression against the Palestinian people, coinciding with Eid al-Fitr.
The demonstrators gathered in the Martyrs Square in the capital, Tripoli, to express their position and support their brothers in Palestine. They waved the Libyan flag alongside the Palestinian, and chanted slogans against the attacks that affected the holy sites in occupied Palestine.
On Saturday, the members of the Libyan House of Representatives (HoR) condemned the Israeli aggression on the Palestinian civilians and its blatant abuses of religious places in East Jerusalem.
In a statement, HoR members also denounced the continued encroachment of the Zionist settlers on the inherent rights of the Palestinian people in the Sheikh Jarrah neighbourhood, in addition to the deadly Israeli airstrikes on the Gaza Strip.
They also strongly criticized Arab and Islamic countries for failing to show support for the Palestinian people stationed in the occupied territories, saying that failure to condemn Israel at the United Nations gives it the green light to commit more crimes.
The Libyan lawmakers called on the Government of National Unity (GNU) and the Presidential Council Officials to hold talks with their counterparts in all Arab and Islamic countries to take a joint stance to stop the Israeli brutal aggression on the Palestinian people.
They also urged the international community to move urgently to stop escalating violence against Palestinians in Jerusalem and provide the necessary protection for them and uphold their right to worship freely and safely.
The Palestinian holy city has been witnessed tensions during the Muslim fasting month of Ramadan, with sporadic unrest and the possibility of evictions of Palestinians from homes in East Jerusalem claimed by Jewish settlers in a court case adding fuel to the fire.