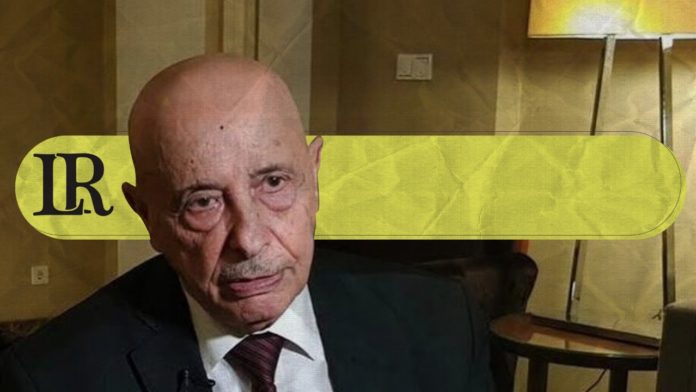 On Saturday, the Speaker of the Libyan House of Representatives (HoR), Ageela Saleh, arrived in the Moroccan city of Bouznika, sources told the 218 news website.
The source revealed that Saleh is scheduled to hold a meeting with the head of the High Council of State of State, Khaled Al-Mishri, in Bouznika to discuss the names of candidates for the country's sovereign positions.
This meeting comes only one day before a parliamentary session, scheduled for Monday to vote on the sovereign positions.
The HoR and High Council of State are going to approve incumbents for the positions of Governor of the Libyan Central Bank, Head of Audit Bureau, Head of Administrative Control Authority, Head of Anti-Corruption Authority, Head and Members of the High National Elections Commission, Supreme Court and the Attorney General, which was already given to Al-Siddiq Al-Sour.
Last week, the Libyan HoR called its members to an official session to be held next Monday to discuss the draft state budget bill for 2021 and the allocation of sovereign positions.
The session will be held at the Parliament's headquarters in Tobruk, according to an official invitation which was addressed by the Parliament's speaker to all members on Wednesday and was published on its official Facebook page.
It is worth noting that on April 20th, the HoR rejected the draft budget for 2021, returning it to Prime Minister, Abdulhamid Al-Dbaiba for review and amendment.