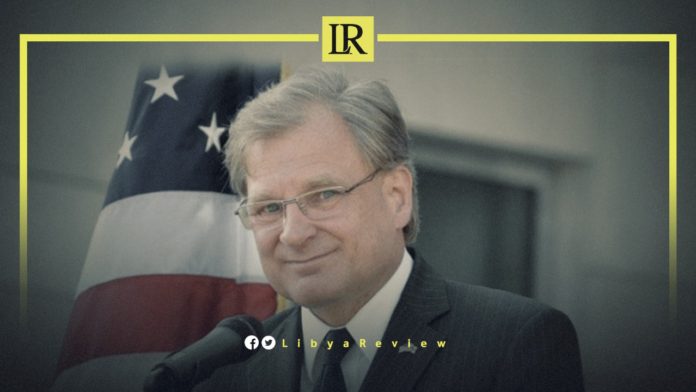 Libya's Ministry of Oil and Gas strongly condemned the statements made by the United States (US) Ambassador, Richard Norland. The Ambassador made certain statements after his meeting with the Chairman of the National Oil Corporation (NOC), Mustafa Sanalla.
"The Ministry expressed its strong condemnation of the inappropriate phrases contained in this statement issued by the Ambassador of a foreign country that is considered interference in the public affairs in the internal affairs," the Libyan Ministry said in a statement on Friday evening.
"The statements of US Ambassador affect national sovereignty with regard to the management of the state's resources and national wealth," it added.
It explained that Libya has a Government of National Unity (GNU) that was agreed upon by all Libyans and was appointed by the Libyan Parliament. It added that the GNU is responsible for utilising state resources the for the benefit of all Libyans.
Notably, the US Embassy in Libya said it is recognized the NOC as Libya's sole independent and legitimate oil company. In line with United Nations Security Council (UNSC) Resolutions, it added that the Berlin Conference II reaffirmed the international community's commitment to protect the NOC's integrity, preserving its apolitical technocratic nature for the good of all Libyans.
The Ministry of Oil and Gas said it is the governmental body responsible for the oil sector, and the NOC is only one of the institutions of this Ministry.
"The statement issued is considered unacceptable interference in the affairs of the ministry's work, and therefore it is interference in Libyan internal affairs in a way that is understood as an attempt to undermine the efforts of the GNU to banish the specter of institutional division," the Libyan Oil Ministry concluded.