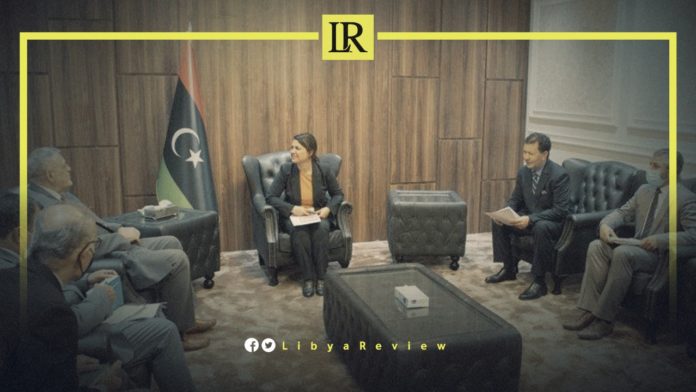 On Sunday, Libyan Foreign Minister, Najla Mangoush, and Ján Kubiš, the Special Envoy of the United Nations (UN) Secretary-General and Head of the UN Support Mission in Libya (UNSMIL) discussed the latest developments in Libya.
During their meeting, Mangoush stressed the efforts made to fully achieve the outcomes of the Libyan Political Dialogue Forum (LPDF) and to support the (5+5) Joint Military Commission (JMC) efforts in maintaining the ceasefire, as well as unifying the military institution.
Moreover, both parties discussed the ongoing preparations ahead of the upcoming elections.
During the meeting, they also reviewed the outcomes of the consultative ministerial meeting of the neighboring countries of Libya, which was recently hosted by Algeria.
The meeting was also an opportunity to discuss the "Libya Stability Initiative," and its goals that aim to create executive mechanisms to resolve security and economic problems, unify the army, activate the ceasefire agreement, and set a timetable for the withdrawal of all foreign forces and mercenaries from the country.
The Libyan Foreign Minister also stressed that the initiative will be led by Libyans, in cooperation with the participating countries that support the country's stability.
She explained that the first Berlin Conference, which was held on January 2020, "had greatly contributed to the ceasefire, and pushed the political process in the country forward."