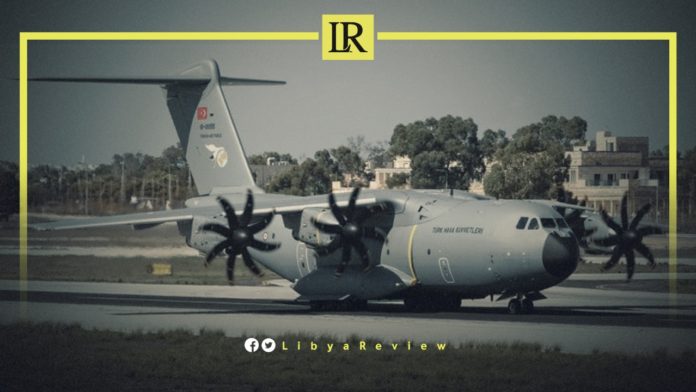 On Monday, two Turkish military A400 cargo planes travelling from Ankara landed at Al-Watiya airbase in western Libya.
According to data provided by Flightradar24, the two military planes arrived at the same time, one of them registered with the number 0080-17, and the other with the number 0051-15.
Turkey continues to transport military supplies to Libya, despite the fact that the UN-brokered ceasefire agreement stipulates that all military cooperation with foreign nations must be halted.
In May, Turkish Defense Minister, Hulusi Akar stated that the Turkish soldiers and Syrian mercenaries in Libya would remain to preserve Ankara's interests in Libya, and those of the Libyan authorities.
The UN estimates there are some 20,000 foreign fighters and mercenaries in Libya, helping both sides of the conflict.
In April 2019, the Libyan National Army (LNA) led by Khalifa Haftar launched an offensive on Tripoli. The Tripoli-based Government of National Accord (GNA) requested help from Turkey in November 2019 to avert an LNA takeover. Ankara soon began to airlift thousands of Syrian mercenaries, and an array of weapons to support the GNA.