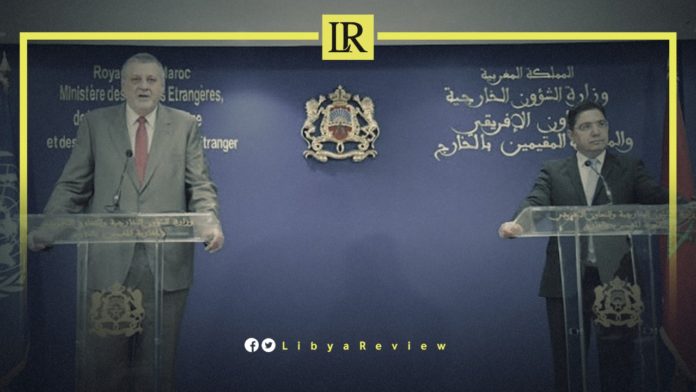 On Monday, Moroccan Foreign Minister, Nasser Bourita affirmed that the solution to the crisis in Libya was reliant on the December elections.
This came during a joint press conference with the UN envoy to Libya, Jan Kubis in Rabat. Bourita noted that Morocco was working to open a space for dialogue between the Libyan parties.
He stated that the crisis in Libya is related to legitimacy, and that a solution can only be achieved through respect for Libyan institutions and the electoral commission.
The FM praised the important role of the United Nations in reaching a political and military agreement, pointing out that Morocco does not have any agenda, solution, or initiative towards Libya.
In turn, Kubis said that the elections will resolve a number of issues in the country. He stressed the need to hold the elections on their scheduled date of 24 December. This would allow the country to undergo reforms on the political, military, and administrative levels.
Kubis praised Morocco's support and cooperation on the political tracks in Libya, "which should lead to cooperation and stability."
The UN envoy claimed that Rabat has been a strong partner, and an element of stability in the broader region.
On Sunday, the Embassies of France, Germany, Italy, the United Kingdom, and the United States in Libya, urged all Libyan actors to ensure inclusive, free, and fair parliamentary and presidential elections on 24 December, 2021.
Since Muammar Gaddafi's overthrow in 2011, Libya has remained turbulent. A number of important players, such as Egypt, Tunisia, and Morocco have made great headway in the field of peace-building.