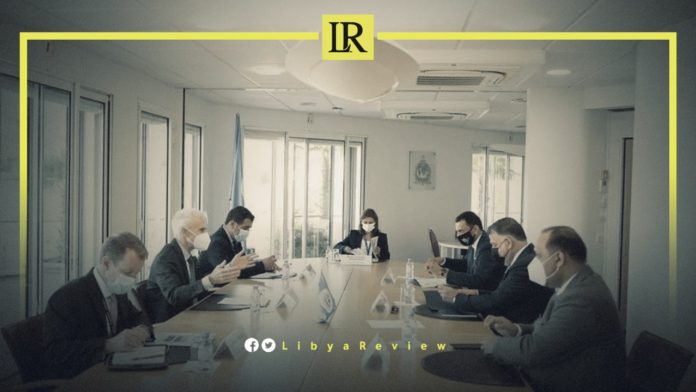 On Tuesday, Libyan Interior Minister, Khaled Mazen met with the Secretary-General of Interpol, Jürgen Stock and discussed possible cooperation between the two sides.
The Interior Ministry said in a statement that the meeting focused on, "combating terrorism, illegal immigration, and corruption."
"Mazen and Stock discussed ways of successful cooperation to implement security operations and the importance of coordination in this regard, on an ongoing basis," the statement added.
Interpol is an international police organization with 192 country members, and seven regional offices. It is represented by an office at the United Nations in New York and another with the European Union in Brussels. The organization's secretariat is headquartered in Lyon, France.
In May, Head of Libya's Interpol National Central Bureau, Adel Bentaleb said that they had noticed a marked increase in drug traffickers using Libya as a transhipment point. This included drugs from as far as South America.
"While many of these drugs are neither produced nor consumed here, this has not spared us from the violent crime inevitably wrought by such activity. We are determined to combat this alongside Interpol," Bentaleb said.
Drugs worth nearly €100 million euros have been seized in Africa and the Middle East, during a large international police operation in March and April of this year.
Previously, the Libyan Interior Minister had met with Interpol and the European Space Agency to discuss border control. The meeting aimed at strengthening the role of security agencies in protecting the borders using satellite monitoring, to reduce crime and illegal immigration.