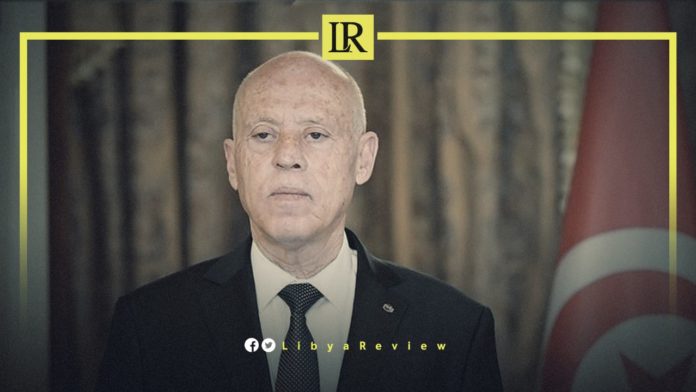 On Thursday, Tunisia's President, Kais Saied ordered that the borders with Libya, which had been closed because of the COVID-19 pandemic, to reopen on Friday.
This came during a meeting with the Tunisian Foreign Minister, Othman Al-Jarandi, Interior Minister, Reda Gharslawi, and Health Minister, Ali Merabet, where the President was briefed on the outcomes of the Tunisian-Libyan joint security and health ministerial committees meetings.
The decision to reopen the border follows a visit last week by Libyan Prime Minister, Abdel-Hamid Dbaiba to Tunis, after growing friction over the border and other issues.
Saied further called for respecting the health protocol put in place, emphasising that other measures could be announced following the evaluation of the epidemiological situation.
Border crossings have been closed since 8 July due to the outbreak of the mutated Delta strain of the COVID-19 virus in Libya. The government announced it was closing its borders with Tunisia for a week due to the rise of cases in the country, a government spokesman said. The decision came as a precautionary step to what the government described as "worsening situation and collapsed health system."
Analysts in the two countries also believe the Tunisian decision to completely close the crossings, although ostensibly over health, was in fact the result of wariness at the risk of terrorists infiltrating from Libya.