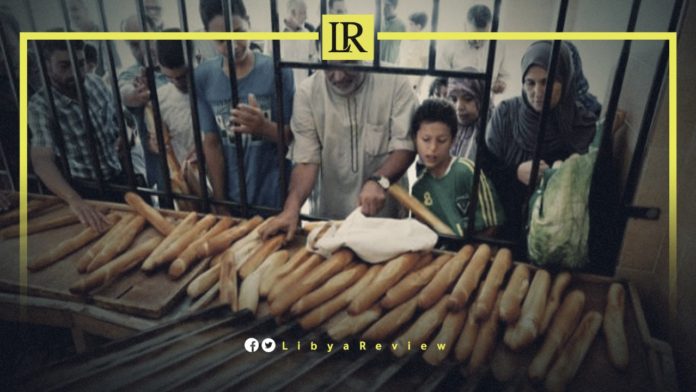 On Sunday, Head of the Libyan Bakers' Syndicate, Akhras Mohamed announced that they would stage a protest to express their dissatisfaction with the hike in flour prices. As well as threatening to close all bakeries nationwide, if the government failed to respond to their demands.
In press statements, Mohamed said that the state-subsidized quantities of flour do not cover domestic needs. He added that several bakeries have closed their doors due to a lack of supplies and high prices.
"Bakery owners provide bread at varying prices, each according to the costs, without taking into account the Ministry of Economy's decision, which fixed the price at 150 dinars per quintal of flour, but it is currently being sold at 220 dinars, a difference of 70 dinars," he added.
Mohamed called on the Ministry of Economy to form a committee to control the market and set the price of bread.
He indicated that there are only a few mills still operating. Additionally, mills in the eastern and southern regions are "dilapidated, and cannot provide even 5% of the local need."
Notably, Director of Libya's Flour Milling and Animal Feed Company, Jamal Juili warned of an acute flour shortage in Libya. He explained that the company's mills are only able to produce limited quantities of flour.
Juili cited the lack of economic policies to maintain a strategic stock of flour, as the cause of the shortage.
Previously, bakeries in Sebha announced the suspension of work due to the high cost of ingredients needed, especially flour. They called on the relevant authorities to provide materials and flour at reasonable prices, as the price of a quintal of flour (100kg) in the municipality has reached approximately 250 Libyan dinars.