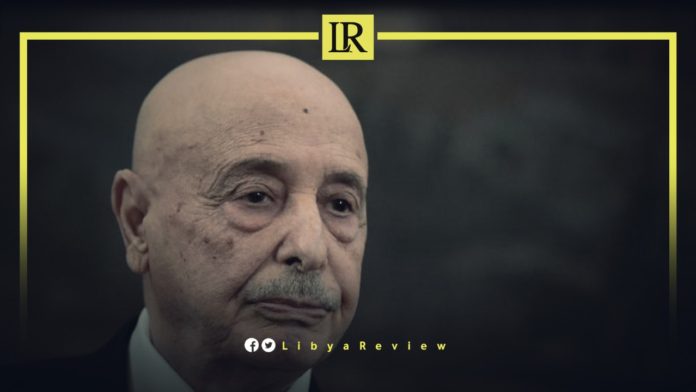 On Tuesday, Libyan Parliament Speaker, Ageela Saleh stated the decision to withdraw confidence from the Government of National Unity (GNU) was legal. This is after it failed to sufficiently convince the Parliament during its recent questioning session.
In remarks to Libya Al-Hadath TV, Ageela Saleh affirmed that more than a quarter of the MP's voted for the withdrawal of confidence from the government, and the process has been done in accordance with the law.
"The withdrawal of confidence was decided during a voting session attended by 113 members, where 89 voted in favour of the decision," Ageela Saleh said.
"On Monday, MP's decided to form a committee tasked with investigating the government over the agreements and decisions it made during the last period. 45 parliamentarian's requested to withdraw confidence from the government, but this is not a complete quorum to withdraw confidence from the government," Ageela Saleh noted.
He explained that the current government will be a "caretaker government to provide all citizens' requirements and implement the decisions taken at home, but it does not delegate external commitments and long-term contracts worth billions."
On Tuesday, Parliament Spokesman Abdallah Blaiheg announced the withdrawal of confidence from the GNU with a majority of 89 votes out of 113 deputies who attended the session.
Notably, 39 MP's said in a joint statement that there had been manipulation inside the Parliament in calculating the number of votes needed. They added that the counting process was carried out incorrectly, and that the real number did not exceed 73 votes.
Last month, 29 MP's called for withdrawing confidence from the GNU headed by Abdel-Hamid Dbaiba. They accused the government of "not providing the simplest services to the Libyan people."