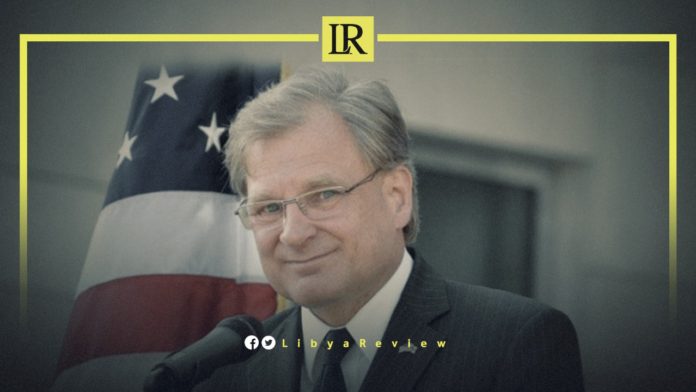 The US Ambassador to Libya, Richard Norland stressed the importance of holding the Libyan elections on 24 December, saying there was "no turning back" regarding that entitlement.
Meanwhile, US Secretary of State, Antony Blinken reiterated Washington's support for the political peace process in Libya. He called for the removal of mercenaries and foreign forces to achieve stability in the north-African country.
Blinken's remarks came during his meeting with the Head of the Libyan Presidential Council (PC), Mohamed Al-Mnifi. This was on the sidelines of the "Libyan Peace Initiative" meeting hosted by the German permanent mission to the United Nations in New York City.
The meeting was also attended by the foreign minister of Germany, Heiko Maas, and his Italian and French counterparts, Luigi Di Maio and Jean-Yves Le Drian.
On Monday, the US Embassy in Libya said that Libya and the Libyan people are ready to hold successful elections on 24 December, after the High National Electoral Commission (HNEC) has made all the technical arrangements for the elections.
Previously, the United States Special Envoy and Ambassador to Libya, Richard Norland, said that the situation in Libya is improving, and on its way to a permanent solution. He confirmed the start of talks on unfreezing Libyan funds abroad.
In press statements to Akhbar Libya 24, Norland explained that the lack of respect for the arms embargo after the first Berlin Conference, and the period before was disappointing. He pointed out that he attended the meetings leading up to Berlin last year, where various national representatives pledged to respect the arms embargo approved by the Security Council, but a number of countries continued to ignore the ban.
Norland stressed that Libya's problems and the interests of some other countries will not be resolved by military intervention. He expressed hope that the de-escalation process will now enable the arms embargo to be respected.