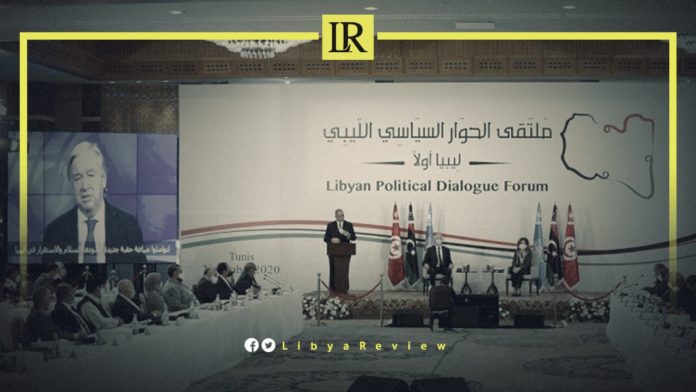 On Sunday, 46 members of the Libyan Political Dialogue Forum (LPDF) called on the United Nations Support Mission in Libya (UNSMIL) to hold an emergency session to address developments that impede the implementation of the country's political roadmap.
In a statement, the LPDF members said, "we are determined to save our country and hold the upcoming presidential and parliamentary elections as scheduled."
"Our national responsibility requires us to follow up on the implementation and success of the road map for the preliminary stage agreed upon in Tunisia in November 2020, which meets to the aspirations of the Libyan people to live in a state of law and legitimate institutions through free, fair and transparent elections," the statement read.
"We, the LPDF members seek to draw the attention of UNSMIL to the international community's affirmation of its strong commitment to the United Nations (UN)-administrated and Libyan-led political process in order to preserve Libya's sovereignty, independence, and national unity," they concluded.
The December 24th election was mandated by the LPDF, a UN-selected assembly that set a roadmap for peace in Libya, through installing a unity government and holding a nationwide vote.
Besides setting elections, the UN-backed roadmap produced a new transitional administration to take over from the rival governments that had emerged in Tripoli and the East during the civil war.
The roadmap installed a three-man Presidency Council drawn from Libya's three regions and headed by Al-Mnifi to act as Head of State, as well as a Government of National Unity (GNU) headed by Prime Minister Abdelhamid Al-Dbaiba.
Last week, the parliament announced the withdrawal of confidence from the GNU but kept it as interim government.
Libya is expected to hold general elections in December as approved by the LPDF.
Libya has been enveloped in chaos and violence since the 2011 NATO-backed uprising that ousted Moammar Gaddafi, and it was split after 2014 between warring western and eastern factions.