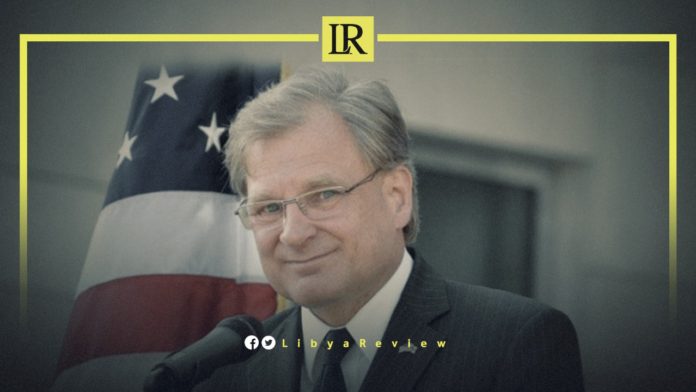 The US Special Envoy to Libya, Ambassador Richard Norland stated that he believes that there will be steps taken to organise the Libyan elections, and expressed his optimism that they will be held as scheduled.
Ambassador Norland noted in an interview with Asharq Al-Awsat on Sunday that Libyan politicians, "are aware that holding elections is the only way to secure legitimacy and move the country forward."
"I believe that there will be legal legislation soon to organise presidential and parliamentary elections, and the High National Elections Commission (HNEC) will be able to officially announce the start of the electoral process," he said.
He referred to the meeting that brought together the US State Department's advisor, Derek Chollet and the HNEC Head, Emad Al-Din Al-Sayeh in September. "I attended the meeting, and our main impression was a sense of confidence that HNEC had completed all the technical arrangements required to support a successful election. Only legal legislation remained in place," he added.
Ambassador Norland affirmed that the main goal of the United States now is to help the Libyans hold fair elections, with results that are widely accepted by the community. He reiterated US efforts to remove all foreign forces and mercenaries from Libya.
He also ruled out assigning a new government to replace the current Government of National Unity (GNU). "Libya has only one government, the GNU, and its main task is to prepare the way for the December 24 elections, and the House vote did not change that. I met with Prime Minister Abdel-Hamid Dbaiba this month, and I believe he is committed to carrying out the duties of his government," the Ambassador told Asharq Al-Awsat.
"I believe that all the actors and officials in the Libyan political arena have become aware that the elections must take place on time, and that there is no way to go back," he noted.