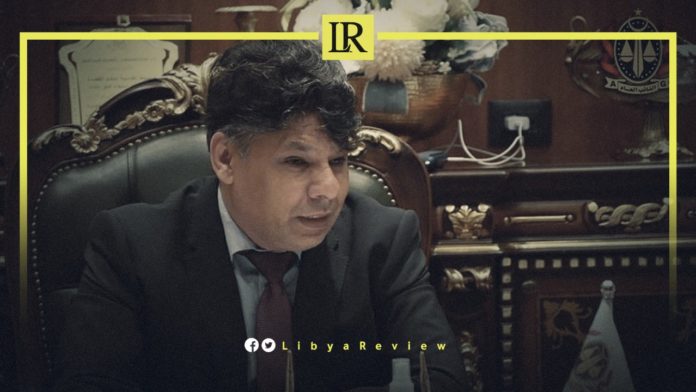 On Monday, Libya's Public Prosecutor, Al-Siddiq Al-Sour has established two new prosecution offices that will have jurisdiction over combating corruption and preserving public order.
In a statement, the Public Prosecutor's office said that the decision to establish the new offices came against the backdrop of the growing theft of public money, and administrative corruption in state institutions.
It added that these phenomena require intensified efforts to prosecute offenders, and to ensure that they do not escape punishment.
The Public Prosecution confirmed that the decision also came due to the low quality of the Public Prosecution's performance. It also noted that the decision to establish the Anti-Corruption Specialized Prosecution aims to enable its members to carry out their work accurately and proficiently to protect public money.
On Saturday, Al-Sour's office announced the arrest of a migrant smuggling network that caused the death of six migrants near the Libyan-Sudanese border. The office ordered their pretrial detention pending the case for transporting illegal immigrants in Libya, and causing their deaths.
Libya has been suffering from insecurity and chaos since the fall of long-time leader Muammar Gaddafi in 2011. This has made the North African country the preferred point of departure for migrants wishing to cross the Mediterranean to Europe.
According to the International Organization for Migration (IOM), more than 22,000 migrants, including women and children, have been rescued this year. Hundreds of others have died or gone missing off the Libyan coast on the central Mediterranean route.
Previously, the Libyan Attorney General, Al-Siddiq Al-Sour, held a meeting with the Tunisia Ambassador to Libya, Al-Assaad Al-Ajili, in Tripoli. They discussed Tunisian inmates in the Libyan reform and rehabilitation institutions as well as the measures taken against them by the Public Prosecution.