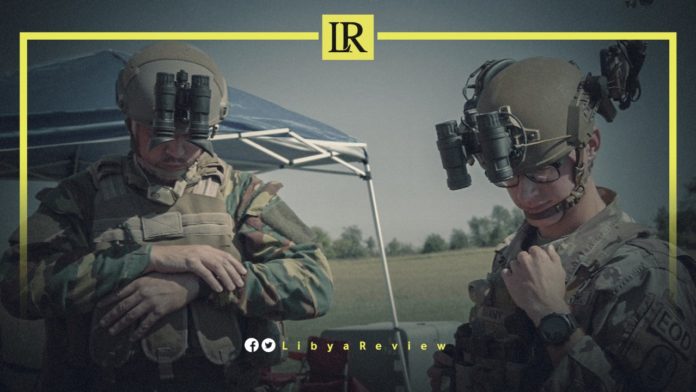 The US Embassy in Libya said on Tuesday that US military cooperation can help Libya improve its ability to remove unexploded ordnance, and recover from the conflict.
Military and civilian explosive technicians from around the world, including two representatives from Libya, came together in Iowa to share counter-IED expertise.
"The effort ensures the safety of bomb-disposal technicians as well as citizens under threat of land mines & explosive remnants of war," the US Africa Command (AFRICOM) tweeted on Monday.
Libya has been suffering from the scourge of war for more than a decade. Civilians remain the main victims of landmines, which have killed 145 civilians and injured 1,465 others, according to statistics provided by the International Committee of the Red Cross (IRC).
The United Nations High Commissioner for Refugees (UNHCR) revealed in a report that it registered more than 45,600 refugees and asylum-seekers in Libya during 2019 alone. Meanwhile, the World Food Program (WFP) reported that an estimated 435,000 people were forcibly displaced from their homes during the conflict.
In its first-quarter 2020 report on civilian casualties in Libya, the United Nations Support Mission in Libya (UNSMIL) stated that approximately 131 civilians were killed between 1 January and 31 March 2020.
Notably, Libya's elections are set to be held on 24 December, as agreed upon in a UN-brokered deal last October.
The current interim government led by Prime Minister, Abdel-Hamid Dbaiba has reiterated that it is ready to hold the elections on time. However, some reports have claimed that Dbaiba is seeking to remain in office, and postpone the elections.
The US has warned against attempts to delay the elections, saying that they are the only way to end the crisis.