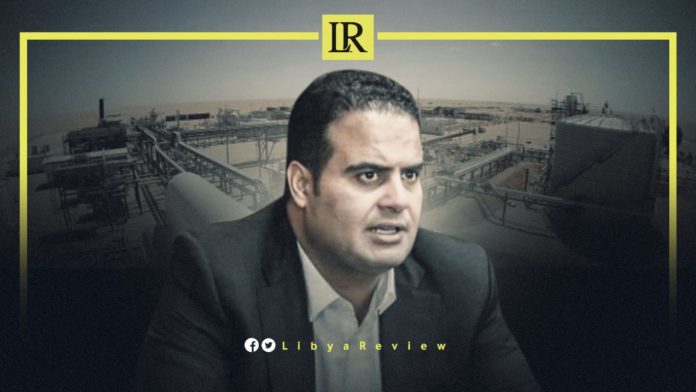 On Monday, the Undersecretary of the Ministry of Oil, Refaat Al-Abbar submitted his resignation to the Prime Minister of the Government of National Unity (GNU), Abdel-Hamid Dbaiba.
Al-Abbar said in his resignation letter that this was due to personal circumstances. He thanked the PM for the confidence granted to him by assigning him as the Undersecretary of the Ministry of Oil and Gas for Production Affairs.
Al-Abbar also thanked the Minister of Oil and Gas, Mohamed Aoun for his cooperation during their period together.
Observers expect that a series of resignations will begin in the GNU, especially after reports of the PM's intention to remain in office and postpone the 24 December elections.
Last week, the Libyan Parliament withdrew confidence from the GNU after a closed session attended by 113 members, 89 of whom approved the decision.
Hajar Al-Qayed, a member at the Libyan Political Dialogue Forum (LPDF), said that there were reports about the intention of Prime Minister, Abdel-Hamid Dbaiba to postpone the elections for the next two years.
She confirmed that for this reason, among others, the Parliament decided to withdraw confidence from Dbaiba's government.
Recently,  Libyan Minister of Oil and Gas, Mohamed Aoun said that the decision to suspend the head of the state-run National Oil Corporation (NOC), Mustafa Sanalla remained valid. This will potentially set the stage for renewed tensions, hours after Prime Minister Abdel-Hamid Dbaiba rescinded the order, according to Bloomberg.
The ministry said it was steadfast in doing its duty, "despite the many difficulties and obstacles it has, and still faces," according to a statement it released. An earlier decision to suspend Sanalla was "still in effect and awaiting enforcement by the authorities," it said.