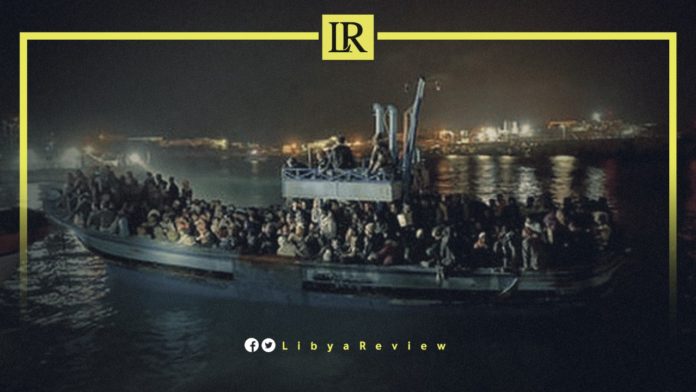 On Monday, 686 migrants disembarked on the Italian island of Lampedusa on a 15-meter fishing boat, after departing from Libya according to Italy's Il Messaggero newspaper.
The migrants came from Egypt, Chad, Morocco, Syria, Bangladesh, Sudan, Nigeria, Ethiopia, and Senegal. They had reportedly departed from the Libya city of Zuwara, on the western coast.
The fishing boat was intercepted by patrol boats eight miles from the coast. The disembarkation operations, which include a first medical triage, ended just before one in the morning.
Five migrants were taken to the island's outpatient clinic, the Italian newspaper revealed.
Libya has been suffering insecurity and chaos since the fall of long-time leader Muammar Gaddafi in 2011. This has made the North African country the preferred point of departure for migrants wishing to cross the Mediterranean Sea to European shores.
According to the International Organization for Migration (IOM), more than 22,000 migrants, including women and children, have been rescued this year. Hundreds of others have died or gone missing off the central Mediterranean route.
In July, the Italian Parliament approved the government's request to refinance the Libyan Coast Guard for the fifth consecutive year. This comes despite reports of torture, death, and more generally the systematic violation of the most basic rights of migrants in Libya.
Since 2017, Rome and Brussels have spent about €1.1 billion euros to finance the Libya Coast Guard and the other authorities in the North African country.
Recently, the security authorities in Benghazi arrested migrants of Turkish and Iranian origin whose boat was malfunctioning off the Libyan coast.
The Head of the Benghazi Law Enforcement Force, Colonel Jamal Juma Al-Amami, said in a statement to Akhbar Libya 24 that the number of migrants exceeds 45.