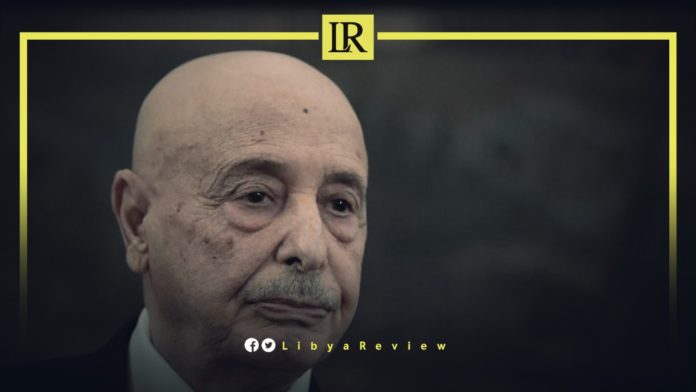 On Tuesday, Speaker of the Libyan Parliament, Ageela Saleh said that the only way out of the crisis in Libya is through elections, but accused the High Council of State (HCS) of "not wanting the elections to take place."
In a live television interview with Al-Arabiya TV channel, Saleh confirmed that "the Libyan Parliament insists on holding presidential and parliamentary elections on time." He claimed that "those who benefit from the chaos in Libya do not want elections," adding that "everyone in the Libyan authority now refuse elections for fear of their interests."
The Libyan politician added that securing the elections is the responsibility of the Government of National Unity (GNU), calling for "Arab, regional, and international supervision of the elections in Libya."
Regarding his plans to run in the upcoming elections, Saleh said he has not yet decided whether he would stand. "I have not yet decided to run for elections in Libya. I will announce my position on candidacy when the High National Electoral Commission (HNEC) opens the door for that," he added.
Under an UN-brokered deal between Libya's rival eastern and western camps, the war-torn country is scheduled to hold legislative and presidential polls on 24 December.
Last week, the Parliament announced the withdrawal of confidence from the GNU, but kept it as a caretaker government. This has led to doubts as to whether the elections would go ahead, as planned.