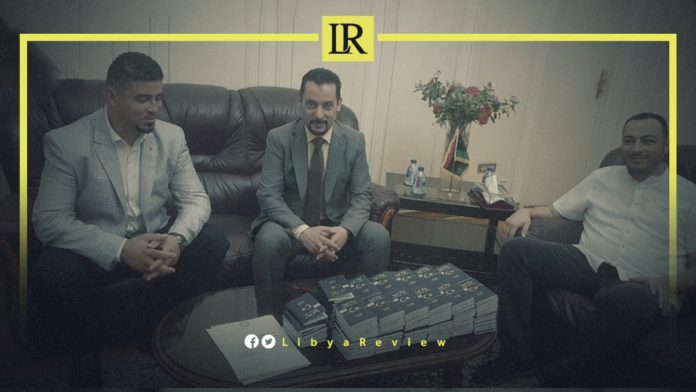 Chargé d'Affairs of the Libyan Embassy in Cairo, Mohamed Abdelali Mesbah received 250 new passports, in preparation for their delivery to citizens residing in Egypt.
According to a statement by the Embassy, this comes within the framework of the Government of National Unity's (GNU) keenness to improve services to Libyan citizens.
It added that this also comes based on the instructions issued by the Minister of Foreign Affairs, Najla Al-Mangoush to issue passports for Libyan citizens residing abroad.
Earlier this month, Libya and Egypt signed 13 memoranda of understanding (MoU) with an initial value of $33 billion dollars (147 billion Libyan Dinars) for reconstruction in the country.
According to Al-Ahram, the MoU's include one between the Central Agency For Organisation and Administration in Egypt and the Civil Service in Libya. Another agreement was signed to establish a joint commercial committee. They also included an agreement between the Egyptian Industrial Development Authority and the Libyan Ministry of Industry and Minerals.
As well as ones in agriculture, social solidarity, civil aviation security, oil and gas, and counter-maritime pollution, marine search and rescue, housing, construction, and youth and sports.
A number of agreements were also inked between the Egyptian private sector and the Libyan government, according to Al-Ahram.
One of the MoU's was signed between Libya's Organisation for the Development of Administrative Centres and the coalition of Egyptian companies Orascom Construction, Rowad Modern Engineering, and Hassam Allam Holding.
The Egyptian coalition also signed an agreement with the Libyan Housing and Infrastructure board to complete the third ring road project in Tripoli. Another agreement was with the Libyan Transportation Ministry to provide maintenance for the Ajdabiya-Jalu highway.
The Libyan General Electricity Company (GECOL) signed an agreement to design and supply two gas stations in the cities of Derna and Mellita. A separate agreement was signed to contract a group of Egyptian advisers to the projects of the two stations.
The Central Bank of Libya (CBL) will finance these projects, according to Prime Minister Abdel-Hamid Dbaiba.
The preparatory sub-committees held several meetings prior to the launch of the activities of the Libyan-Egyptian Joint Higher Committee. The committee's last session was held in 2009.