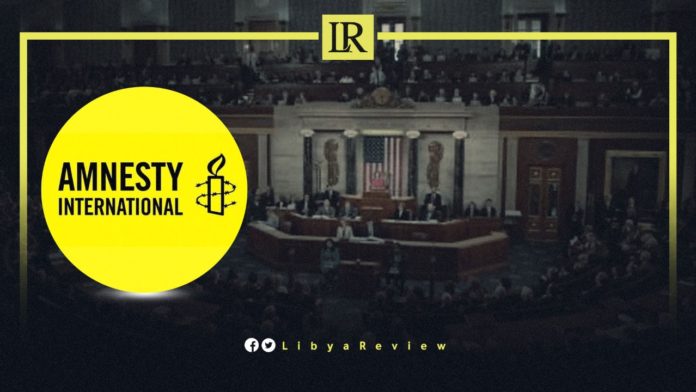 On Tuesday, the US Congress approved a bill that would allow the US administration to punish foreign parties that support factions and groups in Libya in the event of the collapse of the interim government and the ceasefire agreement.
The bill was submitted by Democrat, Ted Deutch and Republican, Joe Wilson. 386 congressmen approved the bill, and 35 rejected it – which came under the name of the 'Libya Stabilization Act'.
For his part, Libyan Prime Minister, Abdel-Hamid Dbaiba welcomed the bill, confirming that it would support stability in the country.
Amnesty International also supported the "crucial legislation" which would uphold the rights of Libyans and help them rebuild their country. It called on the Senate to urgently pass the bill.
The bill provides for property penalties and visa bans for people who contribute to violence in Libya. It requires the US President to impose sanctions on any foreigners who support or engage in military activities with Russia in Libya.
It also provides for a request from the President to punish those who commit acts that threaten peace and stability in Libya, are responsible or complicit in human rights violations in Libya, or have stolen the assets of the Libyan state or its natural resources.
The bill needs the approval of the Senate, before it reaches the White House and is signed into law.