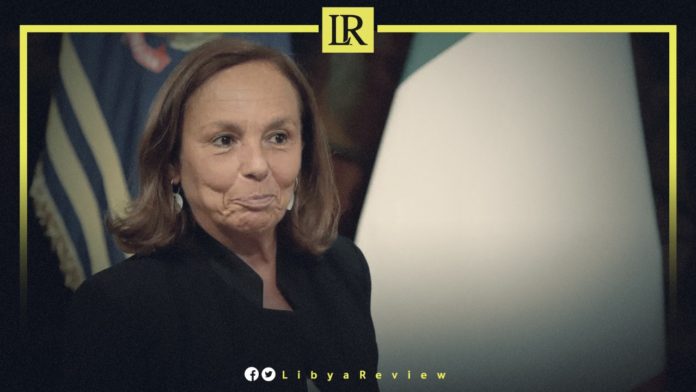 Italy Interior Minister, Luciana Lamorgese warned of the repercussions of not holding the December elections in Libya as scheduled.
"It is very important to hold the vote on 24 December," Lamorgese said on Wednesday, during an event entitled 'Security and Integration for a Fast-Paced Italy'. "For this reason, Europe must immediately enter into partnerships with Libya, because if the vote is not held, we risk another phase of serious instability in the North African region," she added.
In recent weeks a political and economic crisis in Tunisia has worsened, and contributed to an uptick in those leaving its shores towards Europe. Over 7,300 of the 30,000 migrants that have arrived in Italy since the beginning of the year are from Libya and Tunisia.
Lamorgese spoke to the EU Commissioner for Home Affairs, Ylva Johansonn and then flew to Tripoli to meet with Government of National Unity (GNU) Prime Minister, Abdel-Hamid Dbaiba and Interior Minister, Khaled Mazen.
She noted that these meetings had been planned for some time, with the aim of taking stock of technical issues under discussion with Libya. On the issue of preventing unregulated migration and human trafficking, Rome confirmed its desire to develop an Interior Ministry project to be implemented in collaboration with the International Organization for Migration (IOM) on Libya's southern border.
Simultaneously, Italy will step up its financial pledges to promote rural development in Libya, with a view towards stabilising the Fezzan region. Prime Minister Dbaiba underscored the "need to activate the Italian role in the immigration question" and said he hoped for "serious collaboration between the two ministers."