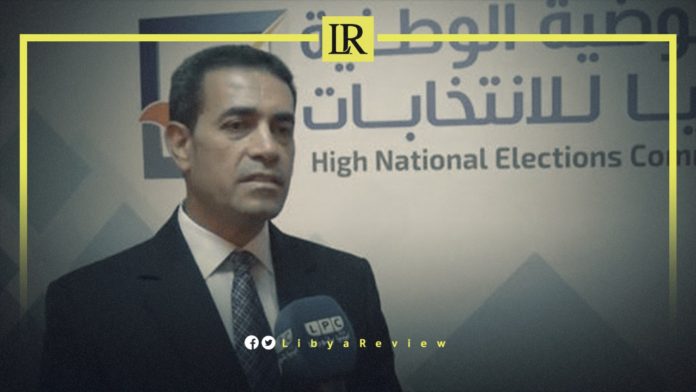 On Saturday, the Head of High National Elections Commission (HNEC), Emad Al-Sayeh, said that preparations for holding the upcoming elections are almost finished, despite differences over voting laws and warnings the outcome could be contested.
"We are 80 or 90 percent ready" for the presidential and parliamentary votes in December and January, Al-Sayeh said in an interview with the AFP on Saturday.
"I think there will be very high turnout for these elections, especially as there will be direct presidential polls for the first time since Libya's independence" in 1951, he added.
He admitted that logistical problems remain but insisted that they could be overcome.
Commenting on the possibility of some figures running for the elections including Commander of the Libyan National Army (LNA), Field Marshal Khalifa Haftar, and Saif Al-Islam Gaddafi, son of late Moammer Gaddafi, Sayeh said that "everyone has the right to take part in this process, and every Libyan with an identity number can stand for election in the presidential vote."
"The most important thing is that all political actors agree on how the elections are run and that their results are accepted," he said.
Haftar is expected to stand in the presidential poll and has temporarily given up his military role as required by the new law.
At the beginning of the year, the situation improved as a ceasefire agreement was reached and the Government of National Unity (GNU) chaired by Abdelhamid Al-Dbaiba was allocated to manage the transitional phase and elections.
The presidential and parliamentary votes were initially set for the same day — December 24th– but on Tuesday parliament announced that the legislative elections, the country's first since 2014, would be postponed until January.
In August the HNEC said that more than 2.8 million Libyans had registered for the polls, out of a population of around 7 million.
Libya has been ripped apart by violence since the overthrow of long-time leader, Moammer Gaddafi, in 2011.
Last October's ceasefire between rival eastern and western governments, after United Nations-hosted talks, led to a transitional government taking office in March to usher the country towards elections at the end of this year.