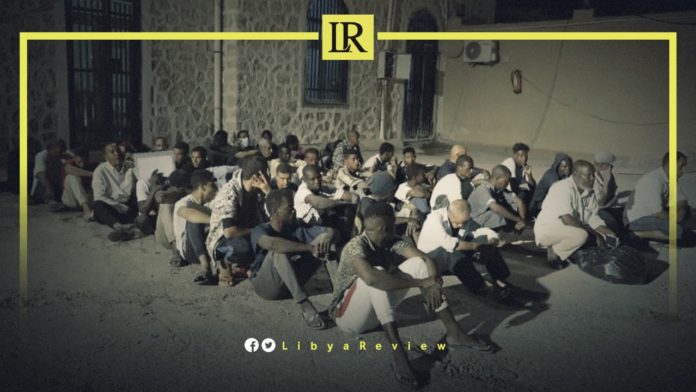 The Libya Ministry of Interior called on international organizations to assist in the voluntary return and deportation of migrants as soon as possible.
This came in a statement by the Ministry about the incident of the escape of a number of migrants, on Friday, from the collection and return centre in the Gout Alshaal area in Tripoli.
The Ministry affirmed its professional premises, security priorities as well as its moral and legal responsibility. It also confirmed its respect for human rights in dealing with the file of migrants and the repercussions of their "illegal" presence for the country's national security and the regional environment.
The Ministry also indicated that it will not tolerate outlaws and those who tamper with the security and stability of the country. It confirmed that it will not tolerate those involved in gangs of illegal immigration, organized crime, prostitution, drugs and theft.
The Ministry noted this had been indicated previously and they said they would launch an intense security campaign on one of the largest crime, corruption and drug trafficking locations. In which, organized crime gangs of migrants take a stronghold in the Qargaresh region.
This campaign resulted in the arrest of hundreds of migrants and hundreds of violations. They were handed over to collection and return centers in preparation for their deportation.
The Ministry of Interior stated that the stampede and the escape of hundreds of detainees from a centre, caused the death of a migrant and the injury of a number of migrants, as well as a number of police personnel.
The Ministry said that this sparked a state of chaos and panic that afflicted the residents of the area. This necessitated the intervention of the police to control the situation. The security operation was carried out with all professionalism and without the use of excessive force.
The Ministry reassured Libyan citizens that these security and stability efforts are a national responsibility. It assured the human rights authorities that it is very keen to respect human rights.