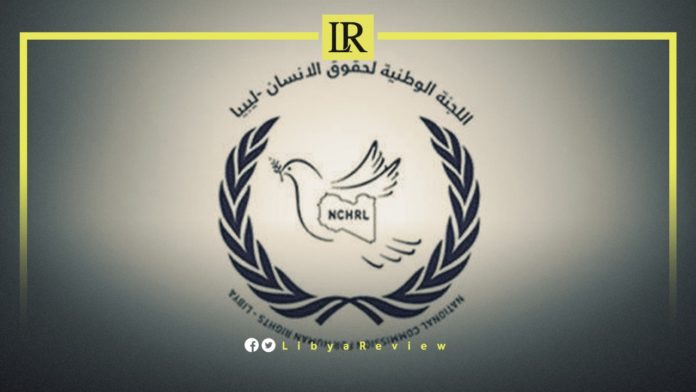 The National Commission for Human Rights in Libya (NCHRL) welcomed the signing of the 5+5 Joint Military Commission (JMC) comprehensive Action Plan for the withdrawal of mercenaries and foreign forces from Libya.
In a statement, the National Commission for Human Rights said that the withdrawal of foreign forces and mercenaries represents "a positive step" within the framework of implementing the entire provisions of the ceasefire agreement.
It also appreciated the efforts of the JMC in implementing the full terms of the ceasefire agreement since its signing last October.
The statement added that the JMC's Action Plan contributes to creating an appropriate and conducive environment for holding presidential and parliamentary elections.
It also hailed the efforts of the United Nations Support Mission in Libya (UNSMIL) in supporting the JMC, calling for the start of the disarmament, demobilization, and reintegration of armed groups, "in order to ensure the achievement of peace and stability in Libya."
On Friday, Libya's JMC said it has set an Action Plan for the withdrawal of all mercenaries and foreign forces from the country in a phased, balanced, and synchronized manner.
UNSMIL welcomed the step, saying it is cornerstone for the gradual, balanced, and sequenced process of the withdrawal of mercenaries.
The JMC consists of 5 military representatives from the eastern based army in Libya, and other five from the western-based forces.
The Head of UNSMIL, Ján Kubiš, praised the continuous efforts of the JMC and welcomed the signing of the Action Plan, describing it as "another breakthrough achievement by the commission."
"Today's agreement responds to the overwhelming demand of the Libyan people and creates a positive momentum that should be built upon to move forward towards a stable and democratic stage, including through the holding of free, credible, and transparent national elections on 24th of December, with results accepted by all," Kubiš said.
The United Nations (UN) called on the member states to support JMC and the Libyan authorities in implementing the Action Plan. The UN said it is ready to support the Libyan efforts in implementing the agreed-upon Action Plan as well to unify the military institution and to initiate disarmament.
The Libyan officials held meetings at the UN Office in Geneva from the 6th to the 8th of October 2021, under the auspices of the UNSMIL.