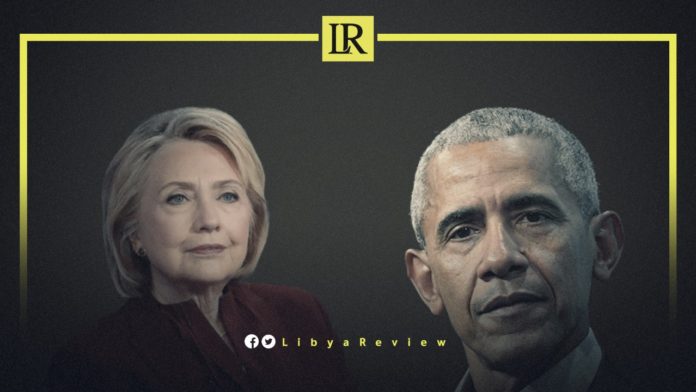 The World Socialist Web Site (WSWS) said that an independent fact-finding mission delivered a report on Libya to the United Nations (UN) on Thursday. This report catalogued a plethora of war crimes and crimes against humanity committed in Libya.
The report included accusations of crimes such as mass killings, arbitrary detention, systemic torture, and the forced displacement of hundreds of thousands of people.
"Since the fall of the [Moammar] Gaddafi regime in 2011, the fragmentation of the state and the proliferation of weapons and of militias vying for control of territory and resources have severely undermined the rule of law in Libya," the fact-finding mission said in its report.
However, the report did not refer to what precipitated the fall of the Gaddafi regime, the disintegration of both Libya's state and its society and the resulting mass violence, i.e., the more than seven-month war of aggression launched by the United States (US) and NATO in March of 2011.
The WSWS explained that the "foreign actors," who bear the greatest responsibility for transforming Libya from what was widely considered one of the most advanced countries in Africa into a hellscape, have never been named.
"They remain in top state positions in Washington, Paris and London after launching an unprovoked war against Libya based on the phony pretext of a supposedly imminent massacre in the eastern city of Benghazi and under the banner of human rights," the WSWS noted.
According to the WSWS, those responsible for this "supreme international crime" committed in Libya have never been held accountable.
"They include former US President Barack Obama, former Secretary of State Hillary Clinton—who gleefully hailed the torture-murder of Moammar Gaddafi by declaring "we came, we saw, he died"—along with current US President, Joe Biden, his Secretary of State, Antony Blinken, and other senior administration Officials," the WSWS added.
Notably, Libya has been racked by chaos and violence since the 2011 NATO-backed uprising that ousted Moammar Gaddafi, and it was split after 2014 between warring western and eastern factions.
Besides setting elections, the UN-backed roadmap produced a new transitional administration to take over from the rival governments that had emerged in Tripoli and the East during the civil war.