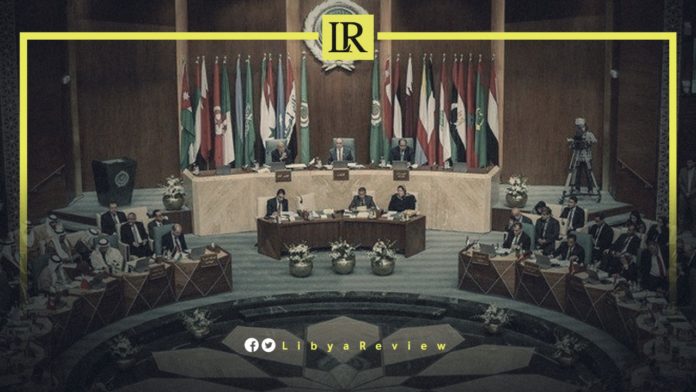 On Saturday, the Arab League welcomed the signing of a long-awaited Action Plan to withdraw mercenaries and foreign forces from Libya, after years of fighting between warring factions across the oil-rich country.
The so-called 5+5 Joint Military Commission (JMC) announced that it had signed a comprehensive Action Plan. This will be the cornerstone for the gradual, balanced, and sequenced process of the withdrawal of mercenaries, foreign fighters and foreign forces from Libyan territory.
In press statements, an official source in the General Secretariat of the Arab League praised the tireless and continuous efforts of the JMC to establish the ceasefire agreement, since it was signed last October. It will implement all its provisions, as a main step for the holding of presidential and parliamentary elections as scheduled.
He also called on all international and regional partners to cooperate and provide support for the implementation of this plan. He stressed the importance of unifying the country's military institution and ensuring the full disarmament, demobilization, and reintegration of armed groups deployed in the Libyan territory.
In addition, the Arab League stressed that the signing of the Action Plan would fully consolidate Libya's sovereignty, and guarantees its security and territorial integrity.
Notably, the United National Support Mission in Libya (UNSMIL) welcomed the step, saying it is cornerstone for the gradual, balanced, and sequenced process of the withdrawal of mercenaries.
It added that, "in alignment with the Ceasefire Agreement of the 23rd of October 2020, respective United Nations Security Council (UNSC) resolutions, 2570 and 2571 (2021) on Libya, and the outcomes of the Berlin Conference, the Action Plan is a nationally owned and led instrument, that is key to support the Libyans in regaining their sovereignty and integrity, maintain the peace, stability, and security of their country."
Since the 2011 fall of former ruler Moammar Gadaffi, Libya has descended into crises on multiple fronts.
Until recently, the country had essentially been divided between the Tripoli-based Government of National Accord (GNA), and a rival administration, led by Field Marshal Khalifa Haftar, who commands the eastern-based Libyan National Army (LNA).
Mercenaries and other fighters from outside Libya have reportedly been operating inside the country for years, including some previously involved in the Syria conflict.