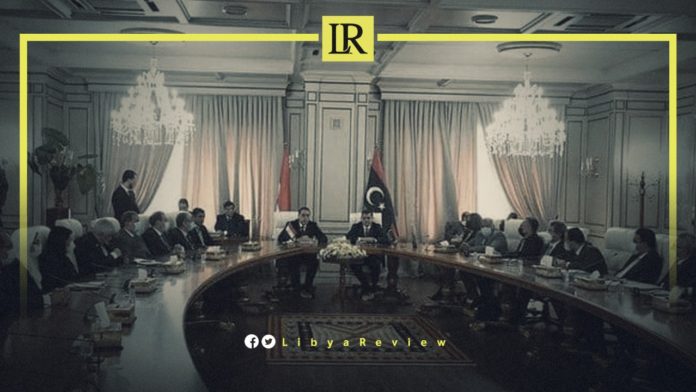 On Sunday, the Egypt Export Council of Building Materials revealed a substantial rise in exports to the Libyan market, coinciding with the reconstruction projects.
The council announced that Egypt's iron and steel exports to Libya grew by 5.34 % from January to the end of last August, at a value of $10.8 million, compared to 1.7% for the same period in 2020.
According to official data, the Libyan market topped the list of countries importing Egyptian cement products during the first eight months of 2021. Libya imported Egyptian cement at a value of $45.2 million, compared to $16.7 million in the same period last year.
As for Egypt's exports of marble and granite to Libya, it increased by 1.29% and jumped to $44.9 million, compared to $19.6 million last year.
The volume of trade exchange between Egypt and Libya exceeds one billion dollars, according to the 2019 statistics of the Egyptian Ministry of Trade.
Last week, Egyptian Minister of Manpower, Mohamed Saafan announced that the first batch of Egyptian workers arrived in Tripoli on Thursday.
Saafan told Independent Arabia that a technical team from the ministry visited Tripoli to "lay the foundations for the electronic link between the two countries. This aims to provide facilities to limit the places of work of expatriate workers, prevent their exploitation, or allow them to fall victim to illegal immigration."
Meanwhile, Head of the Division of Employment Abroad in the Egyptian Chambers of Commerce, Abdel-Rahim Al-Mursi said that about one million Egyptian workers will be initially deployed to Libya. He expects that the number will increase to 3 million workers within about two years.
Al-Mursi revealed that a large delegation of government and private companies will visit Tripoli in November, and expects reconstruction work to begin in December.
Notably, the Libyan government, headed by Prime Minister Abdel-Hamid Dbaiba visited Egypt in September, where contracts worth about $4 billion dollars were signed. Among the most prominent projects is the construction of the 250 km Ajdabiya-Jalu road.
Libya and Egypt also agreed on consultancy work to implement the Mellitah power station. They also signed a project for the implementation of the C-Ring Road, one of the most important projects in Libya.