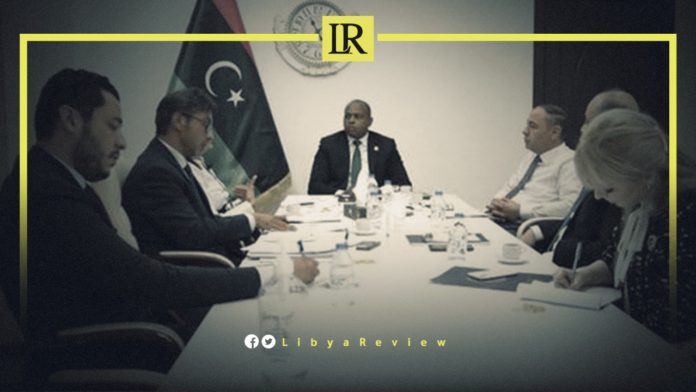 Libya's Undersecretary of the Ministry of Foreign Affairs for International Cooperation and Organisations, Omar Keti stressed the importance of forming a national working group concerned with the deportation and voluntary return of illegal migrants.
This came during a meeting between Keti and the Director of the International Cooperation Department in the Cabinet office. The meeting also included the Director of the International Organisations Department at the Ministry of Foreign Affairs.
During the meeting, they discussed the problems and difficulties facing the work of international organisations operating in Libya. As well as those concerned with deportations and the voluntary return of illegal migrants.
Keti stressed the need for a work program for deportations, and the voluntary return of migrants through the formation of a national working group. This group will follow up and supervise the deportations and voluntary return of migrants in an organised manner.
Notably, the United Nations High Commissioner for Refugees (UNHCR) said 15 bodies were recovered off the Libyan coast.
"Bodies of 15 persons were recovered as 2 boats arrived at Tripoli Naval Base on Monday evening. As many as 177 survivors were provided aid, some in need of urgent medical help by UNHCR and partner," UNHCR tweeted.
"The passengers had set off from Zwara and Al-Khoms (western Libya) the night before," UNHCR said, describing the matter as a "tragic loss of life."
According to the International Organization for Migration (IOM), a total of 26,314 illegal migrants, including women and children, have been rescued and returned to Libya so far this year. An estimated 474 have died, and 689 were reported missing on the central Mediterranean route.
Libya has been suffering from insecurity and chaos since the fall of long-time leader Muammar Gaddafi in 2011. This has made the North African country the preferred point of departure for migrants wishing to cross the Mediterranean to Europe.