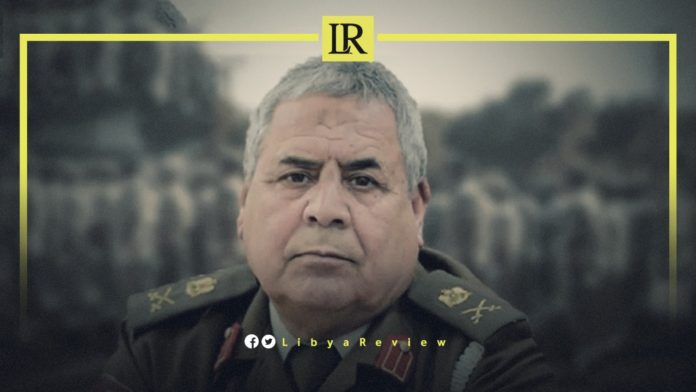 A member of Libya's Joint Military Commission (JMC), Lieutenant-General Faraj Al-Sawsaa stated that the unification of the Libyan army will take place after the election of the country's president.
Al-Sawsaa also confirmed that the JMC's goal now is to remove all foreign forces and mercenaries before the elections. He announced that international observers will supervise the implementation of the agreed Action Plan to supervise the withdrawals from Libya.
The senior officer revealed that the JMC has stipulated that the international observers be from countries that are not participating in the Libyan conflict, and that they be in civilian clothes and unarmed.
"The mercenaries and foreign forces will initially be returned to Benghazi in the east, and Tripoli in the west before their deportation. We are coordinating with the United Nations to set dates for the plan soon," he concluded.
On 8 October, the JMC signed a comprehensive Action Plan for the withdrawal of foreign forces from Libya. Such a plan will be the cornerstone for the gradual, balanced, and sequenced process of the withdrawal of mercenaries, foreign forces from Libyan territory.
Sources told Sky News Arabia that the plan includes four main points, the first of which is the withdrawal of foreign forces to agreed points in two cities, provided that they never leave their positions.
The second step includes deploying UN-observers to work on implementing the foreign forces' withdrawal in a gradual and balanced manner. "Libya has already requested the United Nations and the Security Council to deploy the observers," the sources revealed.
The third step is for the observers to monitor the actual number of foreign forces and mercenaries, and document them accurately.
"Finally, the mercenaries are to be deported from Libya in successive batches according to a timeline, which estimates say will end by 2023," the sources concluded.
Notably, the Secretary-General of the United Nations, Antonio Guterres, welcomed the comprehensive Action Plan for the "gradual, balanced, and sequenced process of the withdrawal of mercenaries, and foreign fighters from Libyan territory."
On 5 October, the Libyan Parliament approved a law for parliamentary elections to take place a month after a planned 24 December presidential elections. It also issued the presidential election law on 8 September.
In September, the Parliament announced the withdrawal of confidence from the Government of National Unity (GNU), but kept it as a caretaker government.