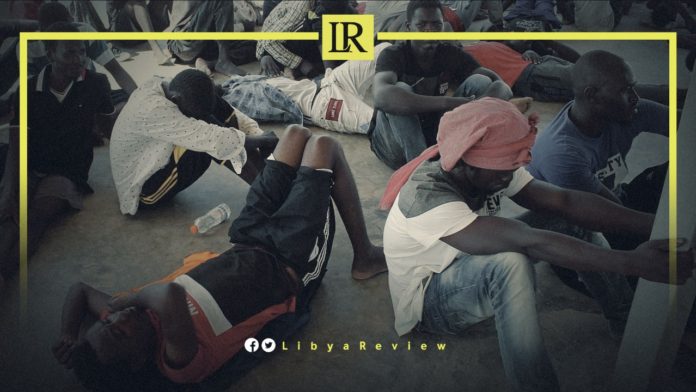 Ahmad Hamza of the National Commission for Human Rights in Libya (NCHRL), said that the recent Washington Department of State's statement on the migrant incident in Libya seeks to exert a political pressure on the authorities to take care of the migration file.
In statements to Al-Hurra, Hamza explained that Washington seeks to hold the Libyan authorities to their responsibilities. He added that Washington seeks to improve the conditions of migrants and respect their rights.
The NCHR's Head added that the US also aims to hold the Libyan authorities to account for those responsible for violations against migrants.
Hamza said that the Libyan authorities' options in particular start from resuming evacuation flights, then working to improve shelter facilities, putting an end to the violations that affected migrants, and then holding those responsible to account.
On Saturday, the Reform and Rehabilitation institution of Ain Zara, located in southern Tripoli, announced the repatriation of a number of migrants, as part of a voluntary deportation programme.
In a statement, the institution explained that the deportation process included 9 inmates of Egyptian nationality, and 4 inmates of Sudanese nationality, who were deported through the Mitiga International Airport port.
The repatriation of those migrants comes amid severe international criticism against the background of reports of abuses and violations committed by the Libyan authorities against immigrants and the suspension of voluntary deportation programme organised by the United Nations High Commissioner for Refugees (UNHCR).
The Voluntary Humanitarian Return program, run by the International Organization for Migration (IOM), arranges the return of immigrants stranded in Libya to their homeland.
Libya has become a preferred point of departure for thousands of immigrants who attempt to cross the Mediterranean Sea to reach European shores.
According to the IOM, more than 18,000 immigrants have been rescued at sea and returned to Libya so far in 2021.
Thousands have recently been detained in the most inhumane way, thousands crammed into hot and filthy jails without food, water and shelter. The refugees that were detained include many women and children.