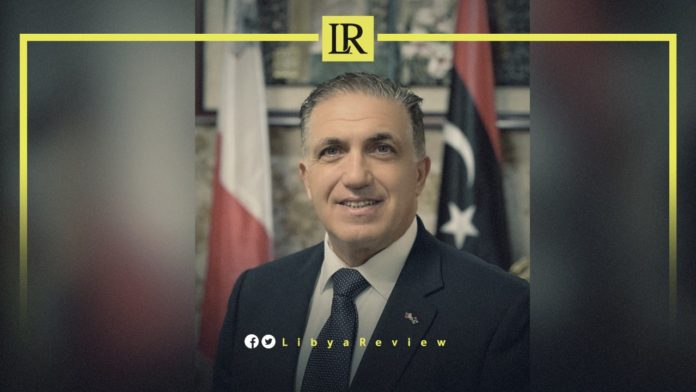 Malta Ambassador to Libya, Charles Saliba, said that the Maltese capital, Valletta, is already facilitating the issue of visas. He added that it has issued several of them to Libyan nationals in the past two months, following Schengen recommendations and established health protocols.
In press statements, Saliba explained that Malta will continue to do so and its consular team is fully prepared to facilitate the process. He noted that they returned to Libya after 6 years of absence as soon as the situation on the ground improved.
The Maltese Ambassador added that they opened the consulate and began training and employment work and providing services.
Saliba pointed out that the volume of trade with Libya since 2014 decreased significantly. He said that, "Libya is a country with high potential and Malta can be part of this progress." He noted that they have an economic envoy inside the embassy to support business between Libya and Malta.
The Maltese Ambassador stressed the need to support the elections in Libya in order to achieve stability. He articulated the importance of accepting the results by all and respecting the will of the Libyan people. He urged society to avoid interfering in this matter and supporting the aspirations of the Libyans.
Last month, the first Libyan-bound flight landed in Mitiga Airport from Valletta Airport in Malta, marking the re-launch of the air route after a two-year hiatus.
The plane was received, upon its arrival at Mitiga International Airport, by the Libyan Minister of Transport, Mohamed Al-Shahoubi, Minister of Economy and Trade, Mohamed Al-Hawaij, the Undersecretary of the Ministry of Transport for Air Transport, Khaled Al-Suwaisi, and the Maltese Minister for Economy and Industry, Silvio Schembri.
Al-Shahoubi explained that 4 flights per week will take place between Libya and Malta. This is based on the memorandum of understanding that was signed during the recent visit of Prime Minister Abdelhamid Al-Dbaiba to Malta.
The Minister stressed that the resumption of flights would "contribute to enhancing economic growth, revitalizing the movement of people and goods, and advancing the transportation sector in Libya."
In turn, Schembri expressed his joy at the resumption of flights. He said this was "a step on the right track, and there is a lot of joint work to be accomplished during the coming period." As well as reiterating Malta's readiness to provide assistance to develop services in Libya.
"Malta is ready to do anything to ensure that stability and peace reign in Libya, and then if that continues to reign, as brothers, we can address our common challenges," Schembri said.