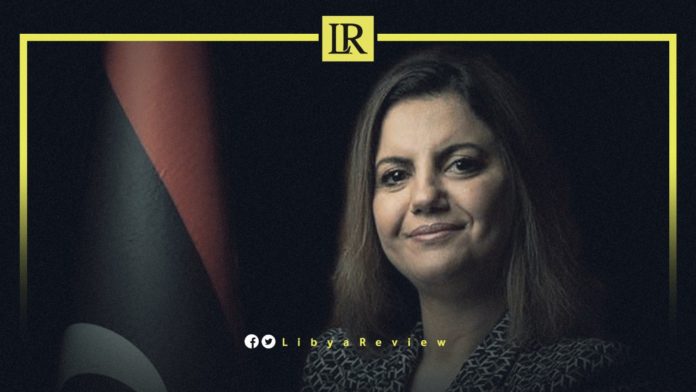 On Sunday, Libyan Foreign Minister, Najla Al-Mangoush announced a conference that aims to support the stability of the country. This is to be held in Tripoli, on Thursday.
The Conference of Supporting Libya Stability aims to ensure the optimal implementation of UN resolutions, and the decisions of the Berlin I and Berlin II Conferences regarding Libya, the minister said.
Representatives of the United Nations, the European Union, and countries active in Libya will participate in the conference.
"Through this initiative, we want Libya to be an arena for positive economic competition, with the aim of creating a national mechanism and a unified international and regional position that is supportive and consistent with this vision," the FM added.
The initiative is focused on two tracks, a security-military, and an economic track:
Security and Military Track
In this regard, Al-Mangoush said that the initiative will provide the necessary political and technical support for the optimal implementation of the ceasefire agreement, and support for the outputs of the 5+5 Joint Military Commission (JMC). "It also supports and encourages positive steps and actions that would unify the Libyan army under one command," she said.
On 8 October, the JMC signed a comprehensive Action Plan for the withdrawal of foreign forces from Libya. Such a plan will be the cornerstone for the gradual, balanced, and sequenced process of the withdrawal of mercenaries, foreign fighters and foreign forces from Libyan territory.
Al-Mangoush added that the initiative will also provide, "technical support in dismantling and integrating armed elements not involved in terrorist and criminal acts."
She confirmed that the initiative aims to ensure, "the withdrawal of all mercenaries, foreign fighters, and foreign forces from Libya."
The Economic Path
The FM stated that the goal of the initiative is also to "push the economy forward, and improve the standard of living."
Regarding the December elections, she said the initiative aims to mobilize the necessary support for the High National Electoral Committee (HNEC) to enable it to play its role positively
She explained that it also aims to, "support transitional justice and national reconciliation."
On 11 October, HNEC announced that it had officially received the Parliamentary election law issued by the Libyan Parliament, a month after receiving the Presidential election law.