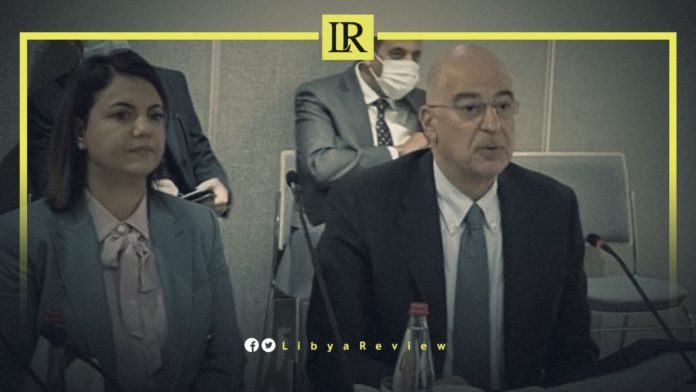 On Monday, Libyan Foreign Minister, Najla Al-Mangoush met with her European counterparts during a working breakfast in Luxembourg.
During the meeting, the foreign minister discussed the political situation in Libya, the upcoming elections on 24 December, and the withdrawal of foreign forces and mercenaries from the country.
"The political situation in Libya, upcoming elections on 24 December and the withdrawal of foreign forces & mercenaries among the topics of the discussion," Greek Foreign Minister, Nikos Dendias tweeted after the meeting.
Notably, Libyan Foreign Minister announced a conference that aims to support the stability of the country. This is to be held in Tripoli, on Thursday. The Conference of Supporting Libya Stability aims to ensure the optimal implementation of UN resolutions, and the decisions of the Berlin I and Berlin II Conferences regarding Libya, the minister said.
Representatives of the United Nations, the European Union, and countries active in Libya will participate in the conference.
"Through this initiative, we want Libya to be an arena for positive economic competition, with the aim of creating a national mechanism and a unified international and regional position that is supportive and consistent with this vision," the minister added.
She confirmed that the initiative aims to ensure, "the withdrawal of all mercenaries, foreign fighters, and foreign forces from Libya."
The Libyan FM stated that the goal of the initiative is also to "push the economy forward, and improve the standard of living."
Recently, the Libyan Foreign Minister, Najlaa Al-Mangoush, confirmed that some foreign fighters have left the country as the interim government seeks to mobilize international support to withdraw the remaining forces.