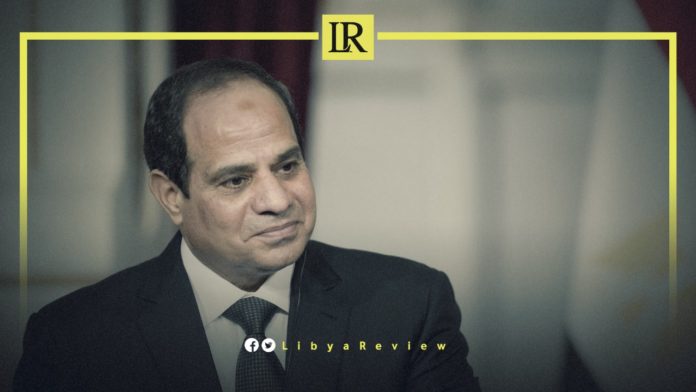 On Monday, Egypt President, Abdel-Fatah El-Sisi held a video conference with former German Chancellor, Angela Merkel during which they discussed the latest developments in Libya.
The German government said that they also discussed Iran's nuclear deal, the Middle Eastern crisis, and the COVID-19 pandemic.
In a statement, the official Spokesman for the Egypt Presidency said that the call, "touched on the necessity of continuing intensive consultation between Egypt and Germany on the important Libyan file, taking into account the vital role being played by Egypt in finding a permanent solution to the crisis."
Egypt President El-Sisi also praised Merkel's role in "coordinating international efforts on the Libyan file, stressing the need to support the holding of the country's national election, scheduled for December. As well as the expulsion of all mercenaries, foreign forces, and foreign terrorists from Libyan territory."
On her part, Merkel stressed the importance of holding elections in Libya "as soon as possible," in order to reach a sustainable solution. Notably, the Chancellor did not refer to the date stipulated in the road map, 24 December.
During a joint press conference in Istanbul with Turkish President, Recep Tayyip Erdogan, Merkel recalled the course of the Berlin Conference organized under the leadership of the United Nations. She also confirmed that France would host a conference on the crisis in Libya.
The German Chancellor stressed the need for foreign forces to leave Libya, and said that the first step should target mercenaries from Sudan and Syria, expressing hope to see progress soon in this regard.
On Thursday, Egypt President El-Sisi affirmed in a phone call with British Prime Minister, Boris Johnson on the need to ensure the full withdrawal of all foreign forces and mercenaries from Libya.
The two sides agreed on the need to support the current political track, until the 24 December elections are held, as part of the roadmap agreed upon by the Libyan parties.
Egypt President El-Sisi stressed the, "importance Egypt attaches to the restoration of stability in Libya and its return to the regional and international scene."
The President underlined Egypt's "unwavering stance regarding respecting Libyan sovereignty and preserving its territorial integrity."
"The Egypt calls are in line with demands made by other international and regional powers in order to support the ceasefire that came into effect in October," he confirmed.