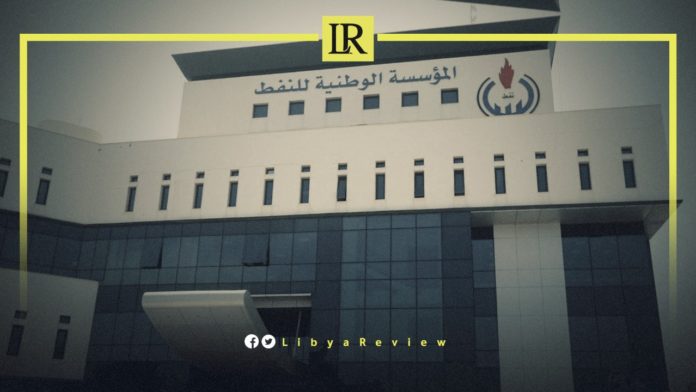 Libya's National Oil Corporation (NOC) condemned the kidnapping of two of its employees, and demanded their immediate release.
In a statement, the NOC confirmed the disappearance of two of its employees in mysterious circumstances on Sunday. The two have been identified as Khaled Al-Ati, Head of the management committee of the Libyan Oil Institute, and Medhat Al-Zayani an employee of Akakos Oil Operations Company.
"Whatever the motives and circumstances of the disappearance, whether arrest or kidnapping, the National Oil Corporation strongly condemns this action," the statement read. It added that it would hold the kidnappers responsible for "their safety and their safe return to their families."
The corporation expressed its deep concern about such actions that would impede the functioning of this vital and sensitive sector. It added that it has contacted the Attorney General's office to take the necessary legal action.
Recently, the General Union of Oil and Gas Workers again threatened to shut down ports, in protest of the government's inaction to their demands.
The union called on the Government of National Unity (GNU) to increase the salaries of its members, to activate their medical insurance, and exempt employees from full income tax, as stipulated by the law. This is similar to their colleagues in various sectors of the state, according to the union's statement.
Last week, an armed group kidnapped Al-Rashid Al-Rajbani, the Head of the Tripoli Internal Security Service, from Tripoli's Mitiga Airport.
A well-informed source claimed that an armed group, allegedly affiliated with Prime Minister Abdel-Hamid Dbaiba, attacked one of the planes on the runway, and kidnapped Al-Rajbani from inside the plane.
The source confirmed that this move comes after Al-Rajbani was forced to resign, and Lotfi Al-Hariri was appointed as his successor. Al-Rajbani was appointed as head of the Internal Security Agency on the orders of the previous Prime Minister, Fayez Al-Sarraj.