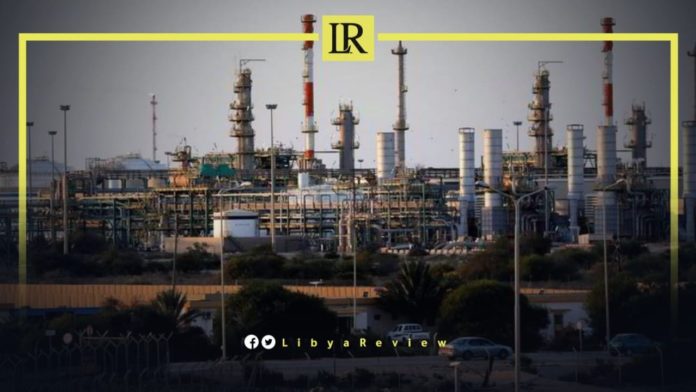 Potential bidders have been given more time to submit prequalification documents for what will be a large project management service (PMS) contract by an Eni-led joint venture in Libya. This will involve supervising the massive Structures A&E project in the Mediterranean Sea, according to the Upstream website.
Structures A&E, a major project that will exploit gas and condensate resources, as well as handle considerable volumes of carbon dioxide is operated by Mellitah Oil & Gas, a joint venture between Eni and the state-owned National Oil Corporation (NOC).
Two new fixed platforms, an upgrade of an existing platform, a network of subsea pipes, and an onshore processing plant are all part of the multibillion-dollar project.
Most of these facilities are now undergoing bid processes for engineering, procurement, and construction.
The PMS prequalification process was set to expire on 13 October, but interested companies have been given until 12 November to complete their questionnaires in the hopes of being shortlisted and receiving invitations to tender.
PMS activities are scheduled to begin in the first quarter of 2023, coinciding with the start of construction on all of the new facilities, according to the project paperwork. The PMS contract will be in place until 2026, when first production is planned.
Mellitah's chosen contractor will undertake comprehensive PMS work, and support the operator's execution project management team.
The work scope includes thorough engineering, with the PMS supplier being responsible for delivering "soundly engineered" facilities "on time and on budget."
On-site construction, off-site fabrication, installation, hook-up, commissioning, and performance-testing activities must all be monitored, coordinated, and followed up on by the winning PMS contractor. This is to ensure that operations are "technically sound," and that all facilities are completed "on time, allowing a timely start-up of production."
Project control services, procurement, and contract management, as well as quality assurance, certification, and safety services, will be provided. As will testing, commissioning, and acceptance of the manufacturing facilities.
Structures A&E's 85,000-tonne processing platform and lighter wellhead platform are expected to produce 760 million cubic feet of gas per day, 42,000 barrels per day of condensate, and 5,000 barrels per day of oil, respectively.
The Framework Eight gas and condensate wells will be located on a wellhead platform, while the bigger Structure E facility will accept well fluids from 18 dry tree oil and gas wells, as well as five subsea gas wells.
Well fluids will be transferred from Structure E to a facility on the coast called Mellitah, which will also manage CO2 produced by the joint venture's offshore assets.
The operator's current Sabratha platform will also receive a wellhead platform. The CO2 produced will be routed to Sabratha for reinjection from the onshore Mellitah facility.