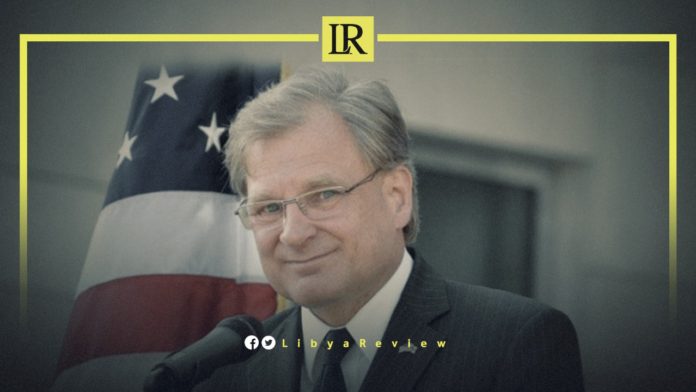 The US Ambassador and Special Envoy to Libya, Richard Norland, expressed his belief that holding the Libyan elections on schedule remained possible. He stated that "it is now important for Libyan leaders from all sides to realize that the time has come for a settlement, and we support their efforts to achieve this, and we know that it is not easy."
"We know that there are doubts and fears that holding the elections will make matters worse in Libya. We believe that the elections will lead Libya to a better situation for all Libyans. We urge all Libyan parties to do what is required to reach the greatest degree of consensus to hold elections in its time," the US Ambassador said.
"Our congratulations to FM Mangoush and the GNU organizers for yesterday's successful high-level ministerial conference in Tripoli," the US Embassy tweeted.
"It demonstrated the remarkable progress Libya has made in the past year and was the strongest signal yet that Libyans can lead the way to recovering their sovereignty and achieving peace, stability, and security," the US embassy added.
On Thursday, the Libya Stabilisation Conference was held in Tripoli, ahead of the presidential elections planned for 24 December.
Some 30 international delegates attended the conference, including the foreign ministers of: Egypt, Algeria, Tunisia, Morocco, Sudan, Malta, Chad, Niger, Saudi Arabia, Qatar, UAE, Kuwait, Bahrain, Turkey, the United States, Britain, the Netherlands, France, Spain, Germany, Italy, Greece, Switzerland, Russia, China, and DR Congo. As well as representatives of the United Nations, European Union, African Union, and the Arab League.
Ahead of this conference, strict security measures were taken. The police closed the coastal road leading to Corinthia Hotel, where the conference was being held.
On Sunday, Libyan Foreign Minister, Najla Al-Mangoush stated that the conference aims to ensure the optimal implementation of UN resolutions, and the decisions of the Berlin I and Berlin II Conferences regarding Libya, the minister said.
"Through this initiative, we want Libya to be an arena for positive economic competition, with the aim of creating a national mechanism and a unified international and regional position that is supportive and consistent with this vision," the FM added.
She confirmed that the initiative aims to ensure, "the withdrawal of all mercenaries, foreign fighters, and foreign forces from Libya."