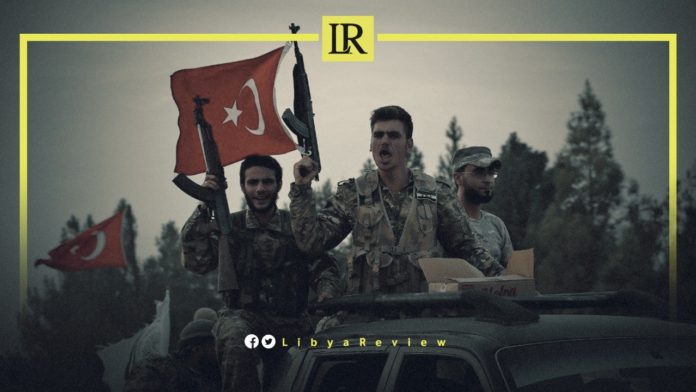 On Saturday, the Syrian Observatory for Human Rights (SOHR) said that the transfer operations of Turkish-backed Syrian mercenaries from and to Libya have been suspended.
Last week, the SOHR reported that over the past few days a number of Syrian mercenaries returned to Syria and were replaced with a new group of Syrian fighters, in a regular exchange process.
The SOHR pointed out that an estimated 7,000 Syrian mercenaries are stationed in Libya. Their commanders have begun providing salaries to these fighters, estimated at 2,500 Turkish Liras ($300 USD) each. This is following a threat of rebellion and broad discontent over delayed payments.
According to the SOHR, multiple fighters refused to join exercises and take part in military drills, instead they protested against the reduction in their salaries.
In addition, the Syrian mercenaries accused their commanders of stealing their money and preventing them from returning home, following a $1,000 dollar fine imposed on each fighter wishing to return to Syria.
The SOHR also pointed out that nearly 10,000 jihadists, mostly Tunisians, were transported from Syria to Libya in 2020.
The United Nations (UN)-brokered Libyan ceasefire on October 23rd, 2020, set a three-month period for the withdrawal of all foreign forces from the African nation, but the deadline was not met. Turkey "tentatively agreed" to kick off the withdrawal process during the Second Berlin Conference on June 23rd, 2021.
The UN puts the total number of all syrian mercenaries in the country at 20,000.
Meanwhile on October 8th, rival Libyan parties agreed on a plan for the withdrawal of all foreign fighters and mercenaries from the country, a move which UN Special Envoy for Libya Ján Kubiš, welcomed as a "breakthrough achievement." The plan from the UN-led Geneva talks envisages "gradual, balanced and simultaneous" departure of all foreign troops from the country.
According to Sky News Arabia, the plan's four steps are withdrawal of foreign forces from their fighting positions; deployment of UN observers; identification of the total number of foreign forces and mercenaries; and the deportation of all foreign forces to be completed by 2023.