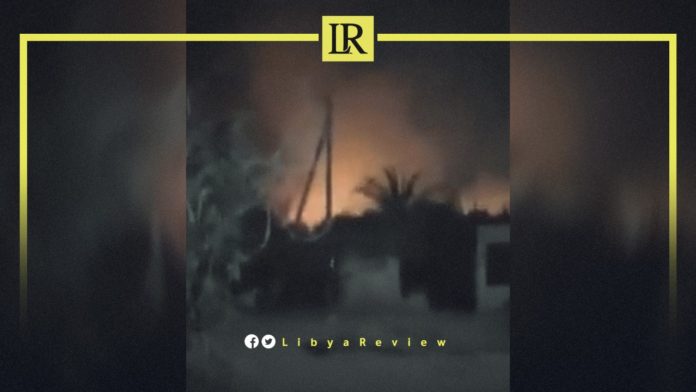 Violent armed clashes erupted on Monday evening in the city of Al-Zawiya, between the militias of Muhammad Al-Bahrun (Al-Far) and the Stabilization Support Agency, led by Abdel-Ghani Al-Kikli (Ghaniwa).
Sources told Al-Arabiya News that medium and heavy weapons were used in these clashes, which were taking place near a major oil refinery in Al-Zawiya
Video clips circulating on social media also showed the firing of grenades and rocket-propelled grenades (RPG's) from both sides, amid reports of civilian casualties.
Notably, Al-Zawiya has been witnessing intermittent clashes for weeks between the various armed groups in the city, which are fighting over areas of influence and smuggling routes.
Earlier this week, Head of Libya's Presidential Council (PC), Mohamed Al-Mnifi held a meeting with Al-Far, who is wanted by the Attorney General's office on terrorism charges.
The meeting, which is attended by notables of the municipalities Al-Zawiya, discussed the PC's national reconciliation programme and ways to resolve the problems facing the residents of the city.
In May, Al-Far threatened to expel the PC after Al-Mnifi's discission to dismiss Emad Trabelsi and appoint Hussein Al-Aib, as the new head of the intelligence service.
Despite being wanted by the Attorney General, Al-Far was appointed as the Head of the criminal investigation department in the Al-Zawiya Police Department.
In August, violent armed clashes erupted between Al-Far and Ghneiwa forces in Tripoli. The clashes resulted in the injury of four fighters and the destruction of a number of vehicles.
It was reported that medium and heavy weapons were used in these clashes.