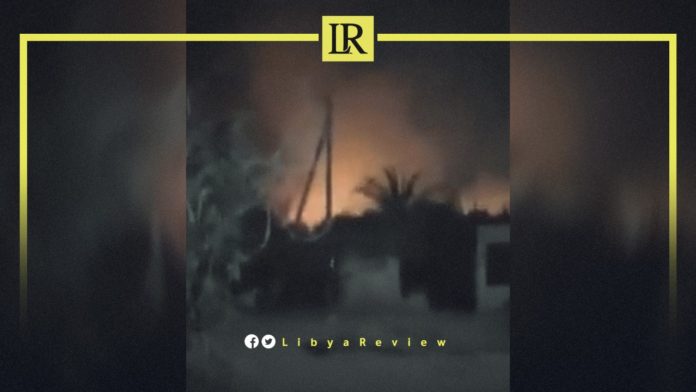 On Tuesday, the Al-Zawiya Oil Refinery Company issued a statement about the damage it suffered as a result of the armed clashes that took place on Monday, near the complex.
The Oil Refinery company said that the clashes resulted in damages to eight oil storage tanks. It added in its statement that five tanks for storing base oils and chemical additives were also damaged in the mineral oil mixing and filling plant. This resulted in the leakage of large quantities from tank No. (T9) for storing base oil (SN150).
The electrical transformer feeding the main station of the oil mixing and filling plant was also struck, damaging the transformer. The ceilings of the manufacturing line hall of the oil mixing and filling plant were reportedly damaged in the clashes.
The Refinery company noted that inspections on all production units of the company are still ongoing to determine the extent of the damage.
The company confirmed that such events may cause major industrial and environmental accidents in the areas adjacent to the complex.
Violent armed clashes erupted on Monday evening in the city of Al-Zawiya, between the militias of Muhammad Al-Bahrun (Al-Far) and the Stabilization Support Agency, led by Abdel-Ghani Al-Kikli (Ghaniwa).
Sources told Al-Arabiya News that medium and heavy weapons were used in these clashes, which were taking place near a major oil refinery.
Video clips circulating on social media also showed the firing of grenades and rocket-propelled grenades (RPG's) from both sides, amid reports of civilian casualties.