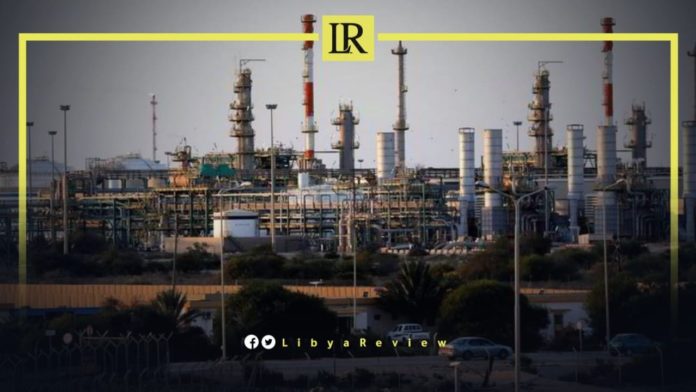 The Libyan Minister of Oil and Gas, Mohamed Aoun held a meeting with government officials to discuss preparations for resuming the Libyan-Russian Joint Committee.
The meeting was attended by Omar Keti, Undersecretary of the Ministry of Foreign Affairs for International Cooperation, and Ahmed El-Deeb, Director of the International Cooperation Department at the Ministry of Foreign Affairs. Ismail Abu Minyar, Director of the Office of International Relations and Cooperation at the Ministry of Oil and Gas also attended the meeting.
The attendees agreed to hold the first preparatory meeting for the Libyan side, in order to prepare a plan according to the unification of various sectors of the state. This would be reflected in the volume of trade, economic exchange, and investments between Libya and Russia. This is set to also serve the public interest, and strive to renew the agreements concluded between the two countries.
The bilateral meetings with the Russian side are to discuss enhancing aspects of trade, as well as the economic, scientific, and technical cooperation between the two countries.
Earlier in October, Russia's oil producer, Tatneft Co. resumed drilling operations for the appraisal well in the Ghadames Basin, north-west Libya, the National Oil Corporation (NOC) reported in a statement on Friday.
The Russian giant suspended its exploration operations in February 2011, but given the improvement of security conditions in the country, and consultations with National Oil Cooperation officials it has decided to resume its exploration program.
"The drilling was resumed for the appraisal well B2, which was suspended in February 2011 at a depth of 3,900 feet," the statement said.
"The objective of this operation is to continue drilling to a depth of 8,700 feet. It is expected to take 45 days to reach the target depth," it added.