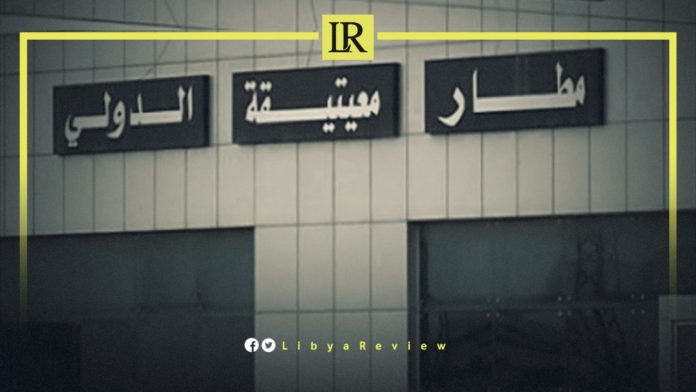 On Monday, Tripoli's Mitiga International Airport announced the resumption of flights with Malta's Lucca International Airport.
The Mediterranean airline, Medavia will operate flights between the two airports through the air operator, "Mel Air", according to the Libyan government.
Flights will be on a chartered system, which are expected to be on Mondays and Thursdays.
On 20 September, the first Maltese flight landed in Mitiga Airport from Valletta Airport. This marked the re-launch of the air route between the two countries after a two-year hiatus.
The plane was received by the Libyan Minister of Transport, Mohamed Al-Shahoubi, Minister of Economy and Trade, Mohamed Al-Hawaij, the Undersecretary of the Ministry of Transport for Air Transport, Khaled Al-Suwaisi, and the Maltese Minister for Economy and Industry, Silvio Schembri.
Al-Shahoubi explained that four flights per week will operate between Libya and Malta. This is based on the memorandum of understanding that was signed during the recent visit of Prime Minister, Abdel-Hamid Dbaiba and his accompanying delegation to Malta.
He stressed that the resumption of flights would contribute to enhancing economic growth, revitalizing the movement of people and goods, and advancing the transportation sector in Libya.
In turn, Schembri expressed his joy at the return of flights between the two friendly countries.
He described it as "a step on the right track, and there is a lot of joint work to be accomplished during the coming period," confirming that they are fully prepared to provide assistance to develop services in Libya.
"Malta is ready to do anything to ensure that stability and peace reign in Libya, and then if that continues to reign, as brothers, we can address our common challenges," Schembri said.
Flights between Malta and Libya were stopped in 2014 when the unrest began in the North African country. Malta's national airline, Air Malta, flew to Libya for the first time in July as part of assessments for more regular flights.