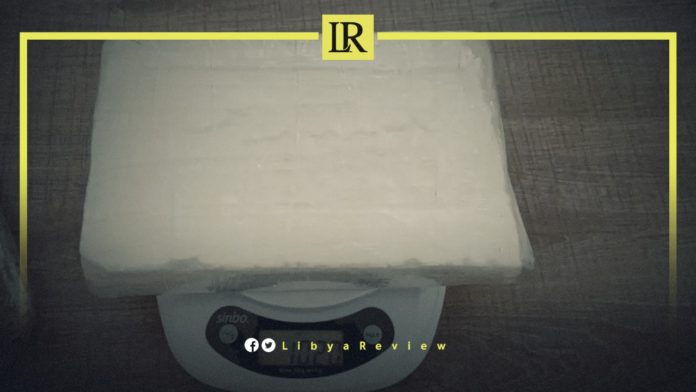 On Monday, the General Department of Narcotics and Psychotropic Substances Control, affiliated with the Libyan Ministry of the Interior, announced that a Libyan national was arrested on charges of smuggling large quantities of drugs from Tunisia to Libya.
In press statements, the ministry said that it had received news of the involvement of a Libyan citizen in transporting cocaine from Tunisia.
It added that an investigation team was formed after large quantities of cocaine had been reported in the Jumayl area in Libya.
It pointed out that the suspect was caught red-handed with more than a kilogram of cocaine. The man was referred to Drug Control Prosecution, to begin the legal procedures against him.
Notably, Maltese authorities seized 612kg of cocaine en route to Libyan ports, in a record-breaking haul worth some €69 million Euros.
The cocaine was being shipped from Ecuador and Columbia, and was discovered hidden in a container on a ship at the Malta Freeport late on Wednesday.
Customs officials seized 510 packets weighing 1.2kg each in what it described as a record-breaking seizure from a single container.
This was not the first discovery of cocaine being shipped to Libya in recent years, though it was the largest.
In May, Brazilian Tax Authorities discovered 128kg of cocaine in two containers bound for Libya at the Port of Itajai.
In July 2018, Colombian National Police seized 43kg of the drug at the port of Buenaventura, hidden within the structure of a container bound for Libyan port of Benghazi.
In 2016, Libyan fishermen found 70 kg of cocaine floating off a beach near Tobruk.