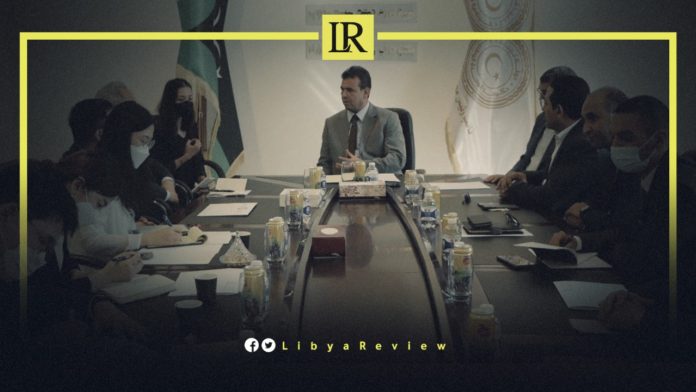 On Tuesday, the South Korea Deputy Minister of Foreign Affairs, Yeo Seung-bae confirmed that Libya is now witnessing remarkable stability. This would pave the way for the return of the Korean Embassy to Tripoli, and allow for the issuance of visas and necessary services for Libyan citizens.
These remarks came during a meeting with the Deputy Prime Minister of the Government of National Unity (GNU), Ramadan Abu Jinnah in the presence of Minister of Local Government, Badr Al-Din Al-Toumi, Minister of Water Resources, Tariq Boufliqa, and Director of the Asia and Australia Department of the Libyan Foreign Ministry, Ahmed Al-Naas.
The South Korea diplomat stressed Seoul's full support for the elections due to take place on 24 December. He described it as an opportunity for Libya to move gradually and convincingly into a more stable, representative, and civilian track.
In turn, Abu Jinnah welcomed the return of the embassy, stressing the need for the return of Korean companies to Libya.
He also voiced the government's commitment to providing security and protection for the diplomatic mission, South Korea citizens, and technicians working in companies. They also discussed a number of issues such as the revival of the joint commission, and the strengthening of relations between the two countries.
Notably, the Libyan state General Electricity Company of Libya (GECOL) hosted Seung-bae and his accompanying delegation at its Tripoli headquarters yesterday.
GECOL reported that the main topic of discussion was the return of South Korean companies to complete their stalled projects in the electricity sector.